Management Messages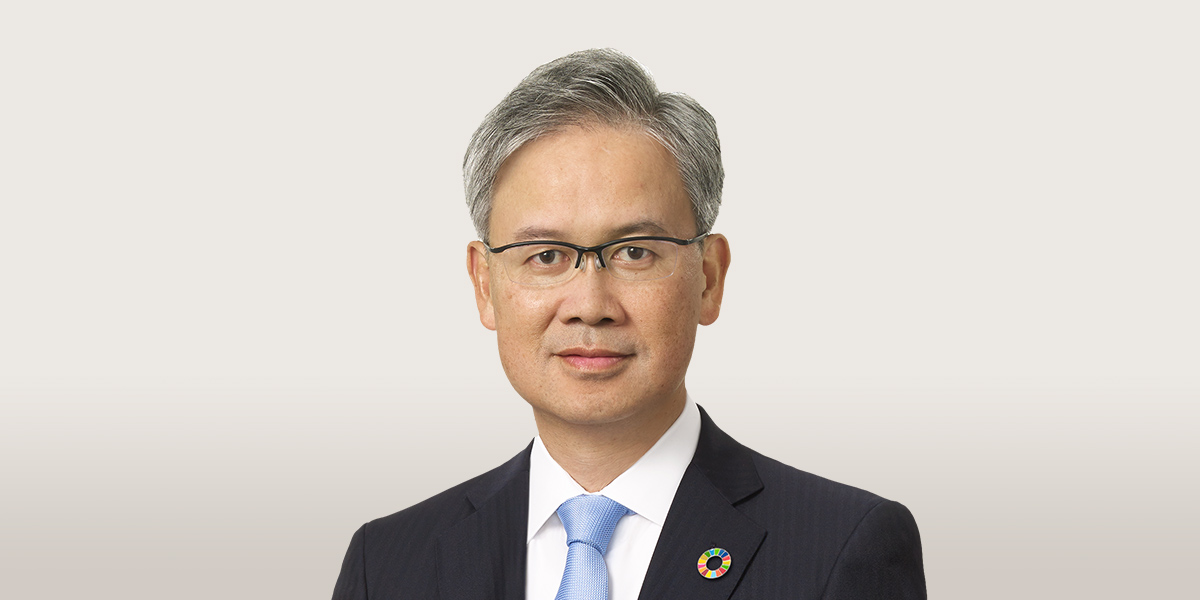 Establish a revenue structure that supports our "Teaming Group" and achieve sustainable growth
Director and Executive OfficerYushin Soga
As the digitalization and globalization of society progress, the marketing services industry continues to lead global trends evolving at an unprecedented speed.
Client needs for marketing have shifted significantly from traditional advertising to integrated marketing solutions. Accurate data and the use of cutting-edge technology is key to meeting and exceeding our clients' expectations.
Dentsu sees the rapid changes in society and the sophistication of needs as an opportunity. We therefore availed ourselves of the opportunity to shift to a Group company structure. Our aim in this new structure is a "Teaming Group," where each of more than 60,000 diverse people who make up the Dentsu Group are the starting point for new solutions, new ideas, and new businesses, and who work together as one team to create new value around the world.
Tokyo Olympic and Paralympic Games to be held by the summer of 2021 will significantly rejuvenate the country as a whole, providing the greatest opportunity to transform the Dentsu Group's Japan business. This year is a year of change for our international business that provides diverse solutions to clients in 145 countries and territories. We will reorganize the whole business into three simple business lines — media, creative, and customer relationship management (CRM). In this way, we believe that 2020 and 2021 are a great opportunities for the Group to evolve both its Japan and international businesses as a "Teaming Group."
This year, the final year of the Dentsu Group's medium-term policy, we will seize this opportunity to increase revenue. At the same time, we will focus on the quality of our revenue in order to achieve sustainable growth from next year onward. In addition, as the Group's businesses evolve into new solutions and new business domains, we will work to improve our financial base and optimize our revenue structure through cost management in order to make them sustainable.
Going forward, we aim to maximize corporate value by contributing to the growth of our business and the sustainable development of society, and to meet the expectations of our shareholders, investors, and other stakeholders.