1901-
"I Was Prepared to Sacrifice Myself for the Sake of the News and Advertising Businesses"
–Dentsu's founder and first president, Hoshio Mitsunaga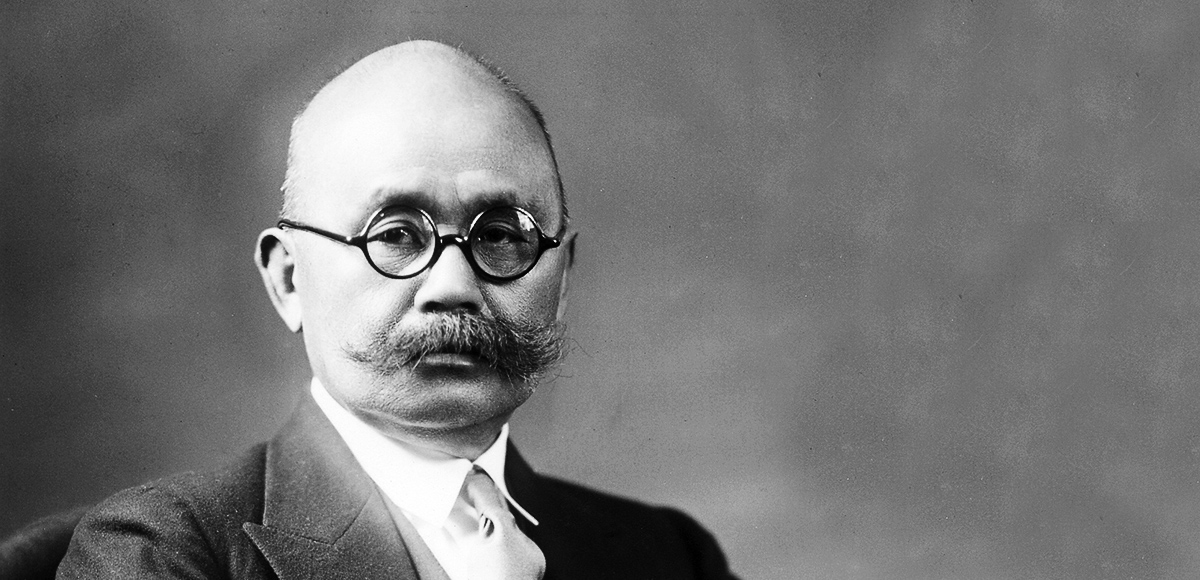 Dentsu's History Begins in 1901, at the Dawn of the Twentieth Century
Dentsu's founder, Hoshio (also referred to as "Hoshio" in some documents) Mitsunaga (1866–1945), had served as a war correspondent, giving him a taste of the world of news reporting. These experiences led him to the idea of starting a news agency to supply newspaper companies with news and information. In 1901, to generate the income needed to support a news operation, he launched his business by setting up an agency to sell newspaper advertisements. Soon after, he established a news agency.
In 1907 he merged these two companies to form Nippon Dempo Tsushin-sha (Japan Telegraphic Communication Co., Ltd., hereinafter referred to as "Dentsu"). This marked the beginning of the chapter in which Dentsu operated as both a news agency and an advertising agency.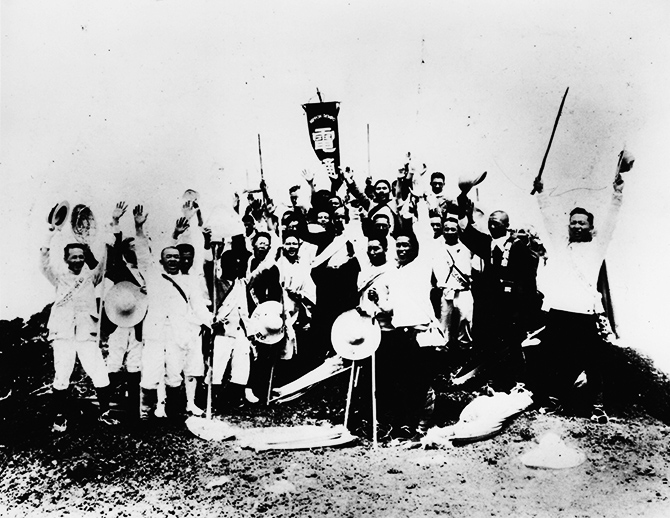 In the advertising business, Dentsu adopted three fundamental policies that were each revolutionary at the time—the Company would offer inexpensive advertising rates, conduct transparent and fair transactions, and operate as a full-service agency. Dentsu's business quickly expanded to become the leading company in Japan's advertising industry.
In its news agency operations, Dentsu—true to the origin of its name—made full use of telegraphy, the newest and fastest technology available at the time, and the Company opened up a new era for the Japanese news agency industry when it entered an agreement with the United Press Associations (UP; currently United Press International (UPI)) of the United States to receive news via the first undersea telegraphic cable connecting Japan with the United States. However, as the specter of war loomed on the horizon, the Japanese government pressed for the merger of the news agency operations of the country's two largest agencies at the time—Dentsu and Nippon Shimbun Rengosha into a single, powerful national news agency. After exhausting all other options, Dentsu reluctantly agreed to give up its news service business. Hence, on June 1, 1936, Dentsu was reborn as a company specializing exclusively in advertising.
Photo 1:

Dentsu founder Hoshio Mitsunaga. He said, "When we first established the business, I had a red business card. The color was emblematic of our fervor. Written on the back of the card was 'Sacrifice to News and Advertising'."

Photo 2:

Dentsu's original office. The Company started out in a small rented house only 12 feet wide by 18 feet deep.

Photo 3:

The annual climb of Mt. Fuji—a yearly Company event that began in 1925 and continues to the present day. The participants pray at the summit of Japan's sacred mountain for the prosperity of Dentsu's clients and for the Company's continued growth.