2001-
"Learn from History and Be Pioneers of a New Era"
–President Narita, at the ceremony to celebrate the new listing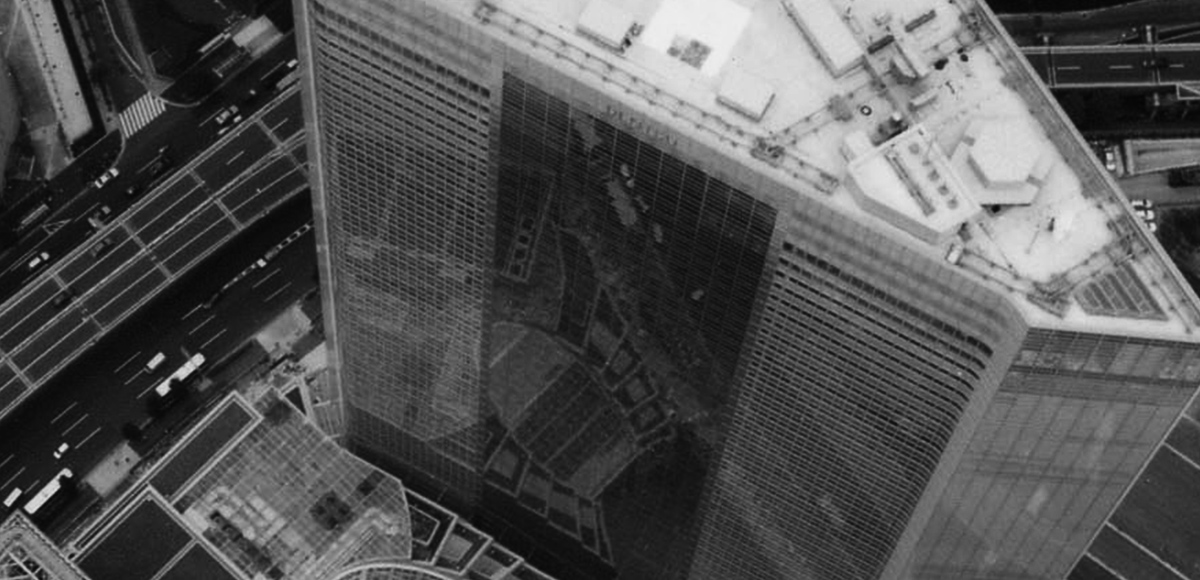 Dentsu's Centenary and Stock Market Listing
In 2001, the centenary year of Dentsu's founding, the Company made its debut on the First Section of the Tokyo Stock Exchange (TSE). President Narita marked the listing by stating, "We hope to contribute to the resolution of issues facing societies globally in the 21st century, and to the realization of their dreams." Thus began a new chapter in Dentsu's history as it became a public company with an enhanced ability to contribute to society.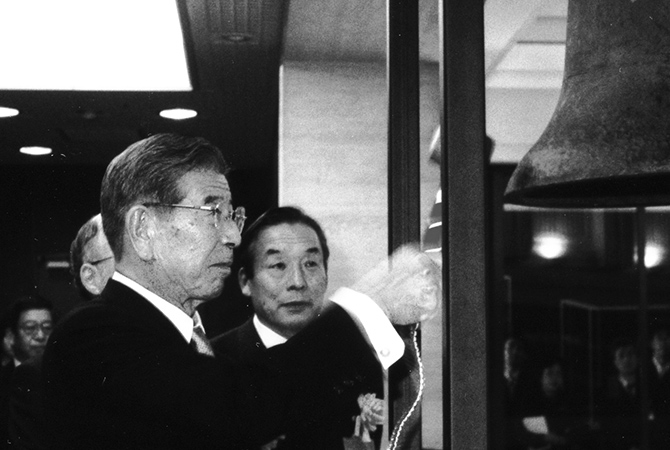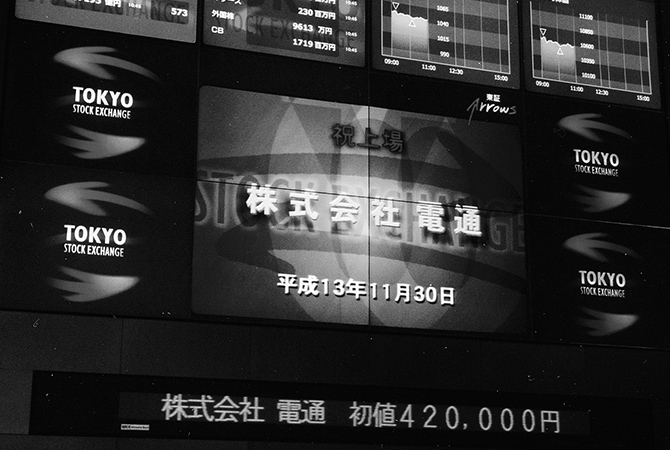 In 2002, the Company's new Head Office Building in the Shiodome area of Tokyo was completed. As a symbol for Dentsu as it looked to the 21st century, the Company adopted a new visual identity.
The central concept of its identity was the combination of "coming together" and "diversity," as symbolized by the hundred different colors of business cards. Tateo Mataki, Dentsu's tenth president, launched a new management vision encompassing clients, media content and consumers within "a partnership in creating value," which would contribute to the success of each business as well as enhance the quality of consumers' daily lives.
In 2003, terrestrial digital broadcasting commenced in the three major urban areas of Tokyo, Osaka and Nagoya. Fifty years after the first commercial broadcast, this marked the dawn of a new era for both the Japanese television industry and for Dentsu.
Photo 1:

The Company's new Head Office Building houses the Advertising Museum Tokyo, the first such museum in Japan, as well as a range of commercial and cultural facilities, including The Dentsu Shiki Theatre SEA, one of the world's finest musical theaters.

Photo 2:

President Narita rings the opening bell at the Tokyo Stock Exchange.

Photo 3:

TSE Arrows information center on November 30, 2001.

Photo 4:

The 100 different colors of business cards symbolize "diversity."