2013-
Helping the Client to Succeed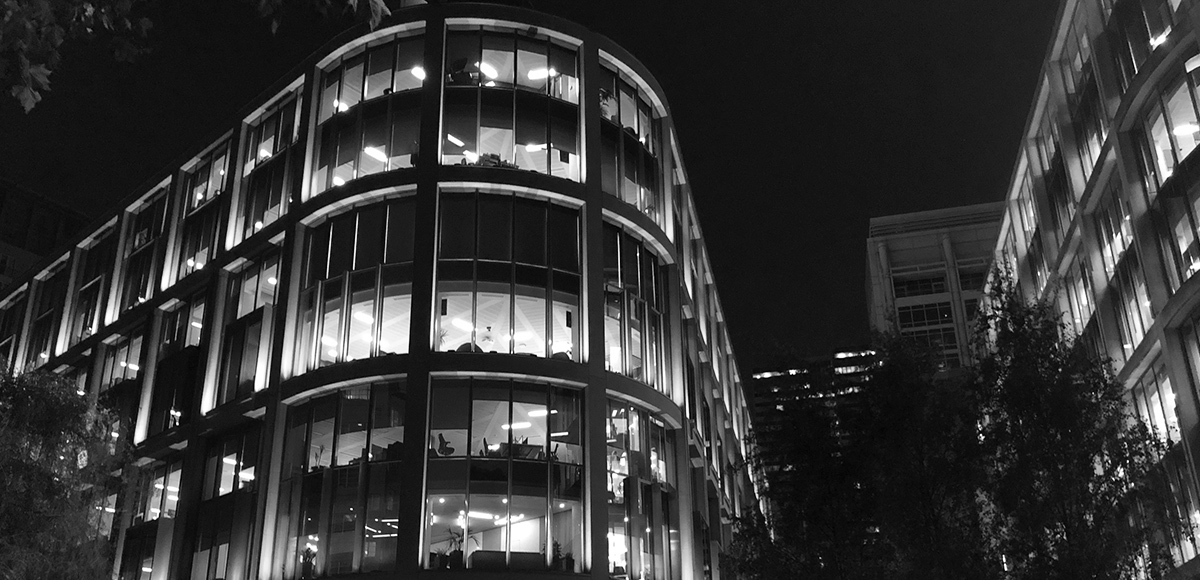 Dentsu Establishes a New Global Operating Unit, Dentsu Aegis Network Ltd.
On July 12, 2012, the boards of Dentsu Inc. and Aegis Group plc jointly announced that they had reached agreement on the terms of a recommended cash offer by Dentsu for Aegis. Aegis shareholders approved the transaction at shareholder meetings on August 16, 2012.
The acquisition was completed on March 26, 2013, and a new global operating unit, Dentsu Aegis Network Ltd., established in London. Tim Andree, Dentsu Inc. Executive Vice President and Dentsu Network CEO, has been appointed Executive Chairman of the Dentsu Aegis Network, and Jerry Buhlmann, CEO of Aegis Group, has been appointed its CEO.
Expansion of Global Presence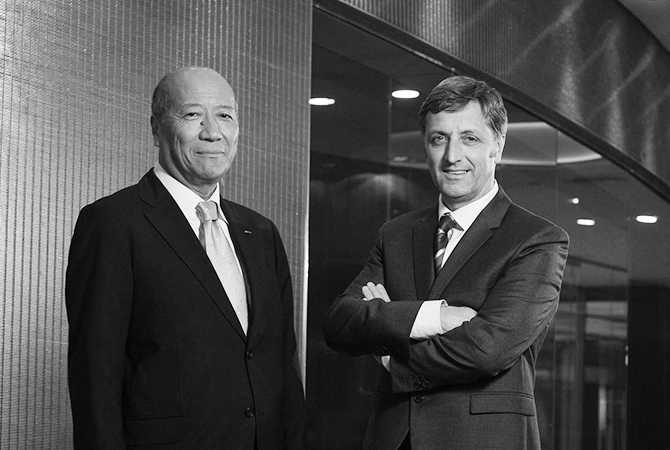 The geographical fit between Dentsu and Aegis is highly complementary. Dentsu has a leading market position in Japan's advertising and marketing sector, an established presence across Asia, and an increasingly expanding business in North America.
Moreover, Aegis is rapidly growing its footprint across emerging markets, and has established robust positioning in Asia.
With a full range of advertising, media and marketing services, the new global network will provide highly integrated services for local, regional and global clients across multiple international locations.
Intensified Digital Capabilities
The adoption of "scaled" technologies by consumers has driven the proliferation of connected devices and advancements in communication technology, significantly affecting clients' advertising and marketing activities. Dentsu faces strong client expectations to strengthen digital solutions. With the rise of digital consumption and client demand for digital services, Dentsu has successfully enhanced its digital solutions over the years. By integrating Aegis, with Isobar and iProspect's digital strengths in creative origination and performance marketing, the combined business will provide a powerful global platform for media, content and digital technology, and will increasingly support client activities.
The Dentsu Group now has a presence in 124 countries and employs more than 43,000 professionals.
Photo 1:

The Dentsu Aegis Network headquarters building

Photo 2:

Tadashi Ishii, President & CEO, Dentsu Inc. with Jerry Buhlmann, CEO, Dentsu Aegis Network and CEO, Aegis Media