1964-
"Tokyo Olympic Games–The World Comes Together"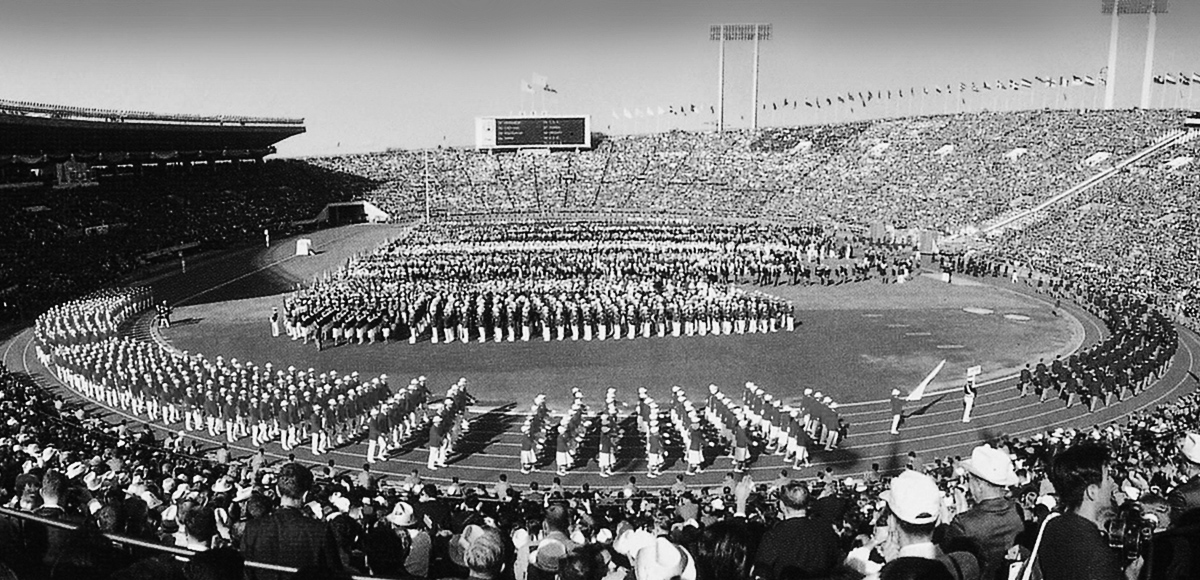 A Decade of Milestones; Dentsu Becomes the World's Largest Advertising Agency
In 1964, Japan hosted its first major international sports event, the Tokyo Olympic Games. The entire country was swept up by the spectacle and drama that unfolded daily during live color television broadcasts and unprecedented newspaper coverage. Dentsu threw the weight of its entire organization into ensuring that the Games were a great success, and demonstrated to the Japanese advertising industry the new business potential offered by such events.
In 1970, Japan's second-largest city was the venue for Osaka Expo '70. Dentsu not only carried out work under contract to the Japanese governmental agency organizing the event, but was also extensively involved through work it did on behalf of private companies from Japan and abroad that were exhibiting at the Expo, as well as for overseas governments participating in the event. Dentsu's efforts contributed greatly to the Expo's success. These national-scale events served as important springboards for the diversification of Dentsu's business domains.
Japan's rapid economic growth during this era helped drive a continuous stream of robust operating results at Dentsu. In 1974, two leading American periodicals, TIME and Advertising Age, reported that Dentsu had risen to the No. 1 spot among worldwide advertising agency rankings based on calendar 1973 billings.
Photos 1 and 2:

The 1964 Tokyo Olympic Games. The opening ceremony was held under clear skies.

Photo 3:

The Tower of the Sun, created by Taro Okamoto, was one of Osaka Expo '70's most memorable symbols. The theme of the event was "Progress and Harmony for Mankind."

Photo 4:

In June 1967, the new Tokyo Head Office Building was completed. It was designed by Kenzo Tange, who had designed the master plan for Osaka Expo '70