1998-
"Globalization and Digitalization Are Shaking Up Every Existing Structure"
–President Narita, in his speech at the 2000 New Year's Back-to-Work Ceremony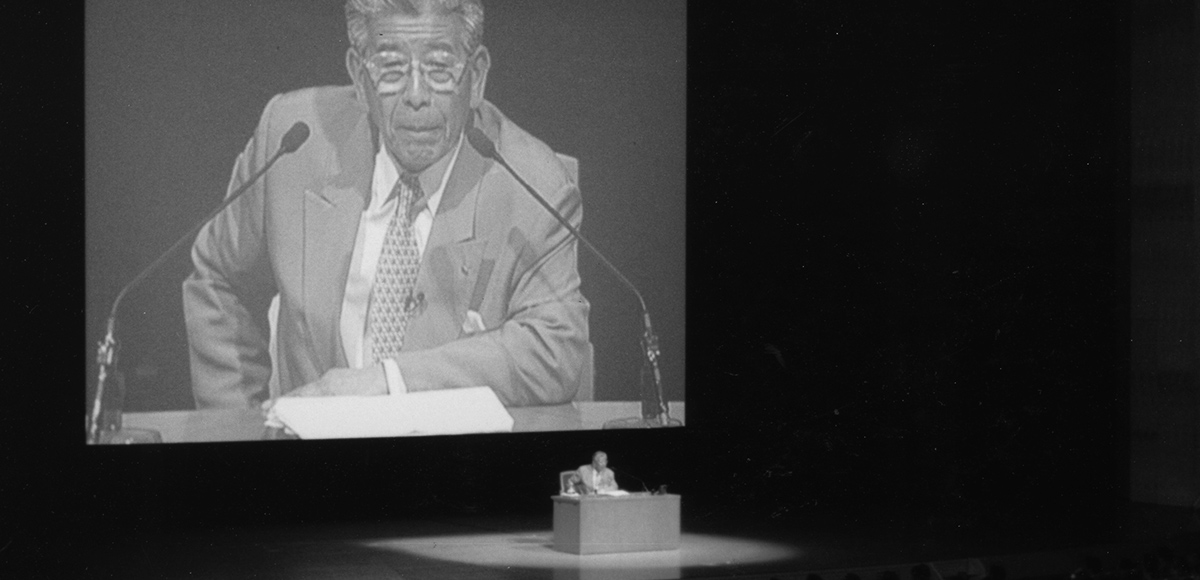 A Tectonic Shift Begins; Future Strategy Launched for a 21st-Century Dentsu
At the end of the 1980s, there were visible signs that the underlying structure of the advertising industry was changing. Before long, the twin waves of globalization and digitalization would create an historic watershed. In 1998, when the unprecedented turbulence following the collapse of the bubble economy finally had settled, mega-agencies including the Omnicom Group and WPP began to make inroads into the Japanese market. Dentsu's ninth president, Yutaka Narita, stressed the urgency of Dentsu's globalization: "The next two or three years will decide our fate in the next century." Dentsu made the decision to seek the public listing of its stock as a critical part of its survival and development in the 21st century.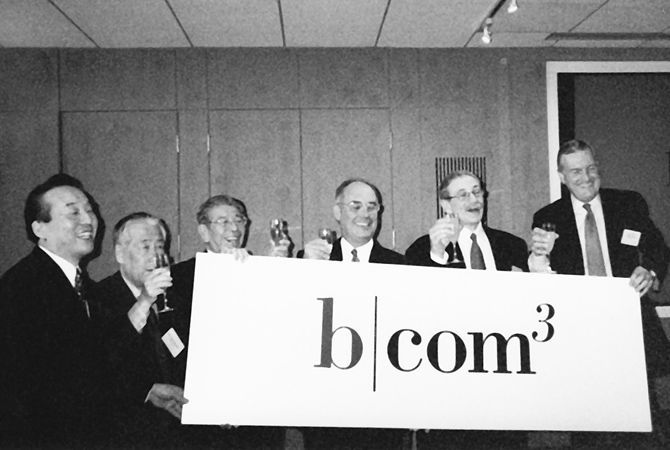 The entire Company embarked on a range of new challenges in preparation for its IPO. In order to achieve a robust foundation that would allow it to compete with the world's mega-agencies, Dentsu invested capital in the Bcom3 Group, a U.S. company jointly established with the Leo Group and the MacManus Group.
Dentsu quickly responded to the rapid adoption of IT across the media environment and, in order to realize its goal of providing a more sophisticated total communications service, strengthened its strategic planning functions, particularly in such areas as consulting and media marketing. In the sports-related marketing sphere, Dentsu pursued enhanced competitiveness in a wide range of events, including the Olympic Games, IAAF World Championships in Athletics and the FIFA World Cup™. In out-of-home media, digital satellite broadcasting and other new media and content fields, Dentsu pioneered the development of business models as part of a steady shift toward 21st century-oriented businesses.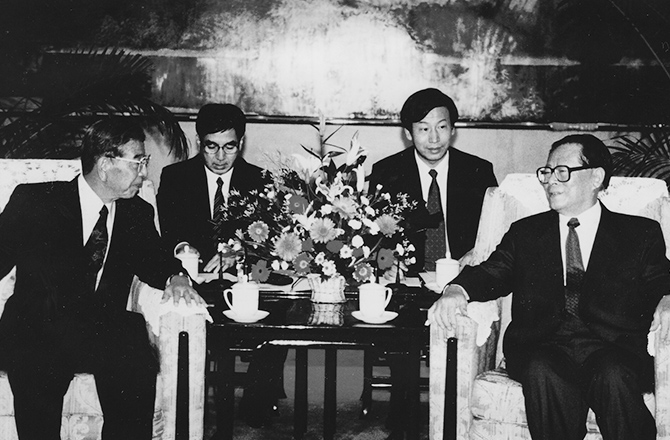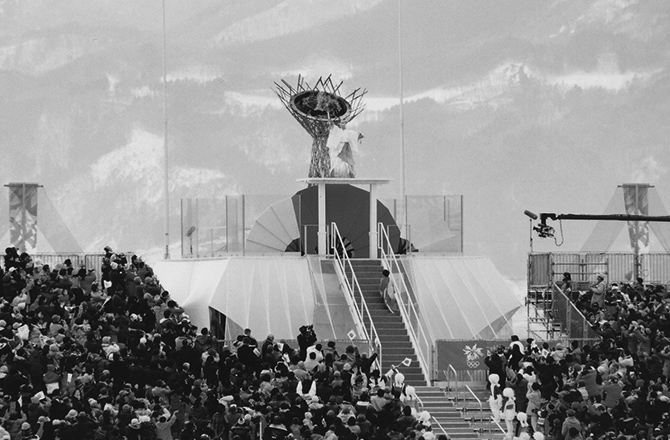 Photo 1:

At Dentsu's Companywide planning gathering in 1999, President Narita articulates his future strategic vision for Dentsu in the 21st century as the Company prepared for stock market listing.

Photo 2:

Management proposing a toast together with the new Bcom3 logo.

Photo 3:

Chinese President Jiang Zemin with President Narita discussing the "Japan-China Advertising Education Exchange Project (1996)." President Narita's policy of placing importance on the Asian region led to Dentsu providing support for the Chinese advertising industry.

Photo 4:

Opening ceremony of the 1998 Nagano Winter Olympic Games.