THE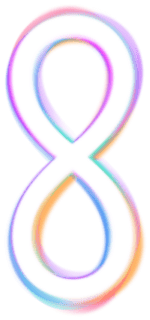 WAYS TO THE
NEVER BEFORE
1
W
E
D
R
E
A
M
L
O
U
D
夢は大きい方がいい。
その大きさが人を集める。 We rise to the ever-evolving needs of our clients and partners by dreaming big and loud. We take businesses to unexplored territory and everyone of us is invited to join. Thinking small is for other people. Let's celebrate audacity.
2
W
E
I
N
S
P
I
R
E
C
H
A
N
G
E
変わり続けるからうまくいく。
変わり続けるから最先端。 Change is our path through the impossible. Change is where the magic happens. Change knows the present is already the past. Change never gets old. Change is the adventure we love. Let's be fearless about change.
3
W
E
T
E
A
M
W
I
T
H
O
U
T
L
I
M
I
T
S
会議で反対されたら感謝する。それは、自分では
思いつかなかった視点。チームで仕事をする意義。 All our diverse and talented people around the world are able to come together in any formation. All our doors are open to innovation from anyone, anywhere. We're building the new by connecting the different. Let's unleash the 'power of us.'
4
W
E
A
L
L
L
E
A
D
リーダーという職階はない。アイデアを出した人が、
やり遂げた人が、リーダーと呼ばれる。 We believe that leadership is what we do together. It flows through all of us. Anyone in dentsu can lead us towards the never before. Anyone can help us. Anyone can influence the outcome. Let's lead together, be strong together – and show the world.
5
W
E
M
A
K
E
I
T
R
E
A
L
企画書やプレゼンはただのプロセス。
実施して成果を上げるのが私たち。 We're more than idealists, we're entrepreneurs. We turn strategic vision into measurable plans, executed beautifully. What we dream, we build. It's not genius until it's real. Let's make it happen.
6
W
E
C
L
I
M
B
H
I
G
H
残念なことに、
困難は私たちを成長させる。 What we do isn't always easy. But even when a task seems impossible, we meet it with grace and optimism. We step towards difficulties and turn problems into progress. We're here to find solutions. Let's welcome challenges.
7
W
E
C
H
O
O
S
E
E
X
C
I
T
E
M
E
N
T
迷ったら、面白い方へ。
迷ってなくても、その方がいい。 On every project we look for ways to go further, to make our work more interesting and rewarding. In choosing our way, we take the exciting path, because in tough times and good, it's excitement that propels business forward.
Let's love the work we do.
8
W
E
A
R
E
A
F
O
R
C
E
F
O
R
G
O
O
D
世の中の幸福。
それは、クライアント以上の、私たちのクライアント。 We work with honesty, integrity and responsibility. We are endlessly curious about ways to add value to people's lives. When we do the right thing as individuals, it becomes who we are as a company. Let's use our powers for the good of everyone.
THE 8 WAYS
ICON GENERATOR
Create your original profile picture
by choosing your favorite 8 WAYS statement and color.
Back to
dentsu group website