Sustainability
Enhancing Social Impact on a Global Scale
Dentsu companies operate across over 145 countries and regions. We embrace diversity and are committed to acting in the best interests of society and the environment.
The world around us is changing. Accelerating climate change and natural resource constraints, digital transformation and the continued rise of inequality are transforming the environment in which we live and work.
By using the power of digital communications and marketing, we can address inequality, create opportunities and uncover solutions to society's greatest challenges. We do this through our work with stakeholders and by sharing our knowledge and talent with the communities in which we operate.
Our aim is to drive delivery of the UN Sustainable Development Goals and to deliver social impact across the globe.
Dentsu focuses all of its team efforts on improving
sustainability performance.
29.0% less

CO₂ emissions

FY2021
Compared to FY2019: Scopes 1 and 2

47.8%

Female employees

FY2021

32,704hours

Volunteer work hours

FY2021
Efforts Recognized by External Agencies
Dentsu is committed to activity that promotes a sustainable society, including environmental preservation, and has received high evaluations and accreditations from many external institutions.
Dentsu Integrated Report 2022
Since 2016, we have combined annual reports and sustainability reports to publish integrated reports.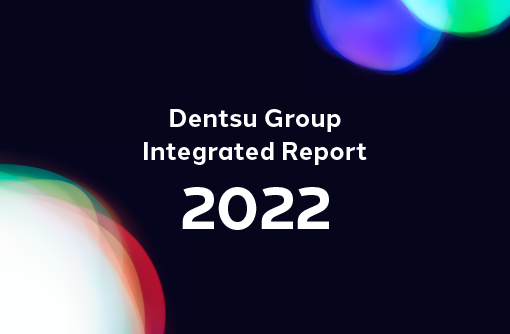 Messages from Key Persons behind the Success of dentsu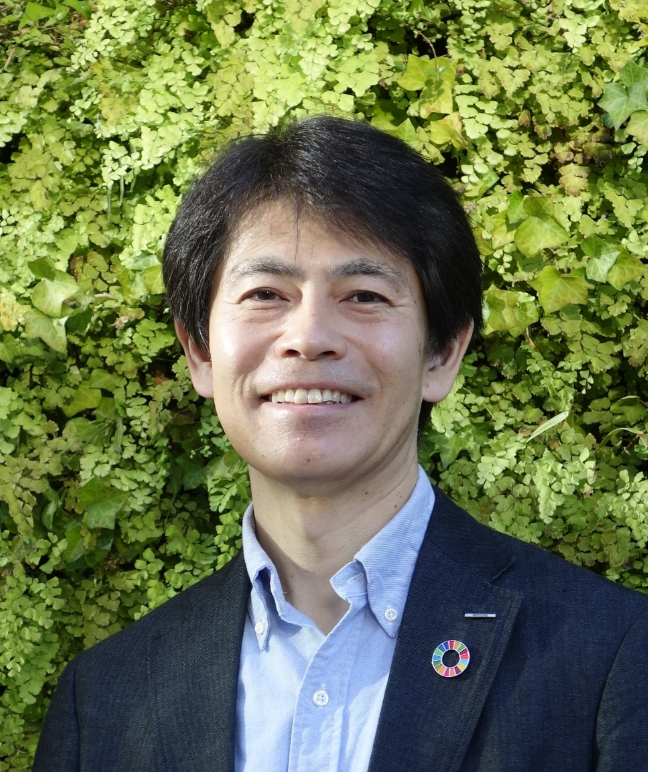 Leader of Dentsu Team SDGsEiichi Akimoto
There is a project team at Dentsu Group Inc. in charge of promoting sustainable development goals from a business viewpoint. We called "Dentsu Team SDGs," and I am a leader. We rely on the unique abilities our organization has developed by conducting business with a large spectrum of organizations, including companies, mass media, and local governments. Our team members constantly look for new ways to contribute to the promotion of sustainable development goals.
I believe our efforts have enormous potential, including the consulting services and development projects we provide under the concepts of co-creation and connection by using our own tools, such as the "SDGs Communication Guide" and "SDGs Hint Map," and by relying on the findings of the "Consumer Survey of the Sustainable Development Goals (SDGs)."
We are actively focused on providing assistance both internally and externally. Since we are dealing with a very diverse spectrum of cases, we believe this is a great opportunity to incorporate SDG policies into business practices. In addition to developing and providing new solutions through cooperation within the group, we want to continue creating new value to fulfill the needs of society in general.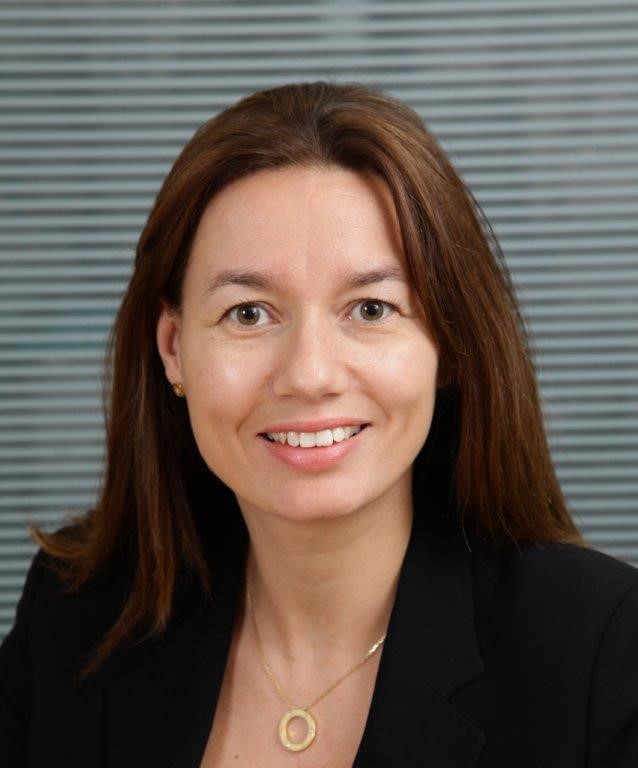 Chief Sustainability Officer, International markets, dentsuAnna Lungley
At dentsu, we believe in the power of digital technologies and their role in creating a digital economy that works for all. We've seen firsthand the role that digital can play from empowering us to learn and connect with each other, to transforming healthcare and opening up business opportunities for those that previously did not have access. But that progress is not equally shared. Our Digital Society Index has found that in many geographies digital engagement is low and people do not have the positive perceptions that digital is reaching its full potential as a force for good.
The Group has a significant role to play. Our core activity is geared towards influencing the way people see, think and act. We must reimagine how we use our creativity and data to highlight opportunities, innovations and solutions to society's greatest challenges. We have already begun. We are establishing global programs to equip the next generation of leaders with the digital and creative skills they need to thrive, diversify the digital economy and disrupt traditional models of marketing to promote sustainable lifestyles, help eradicate malaria and drive awareness and delivery of the Sustainable Development Goals (SDGs). That is just the beginning. We are on a journey and we recognize there is so much more we can achieve together.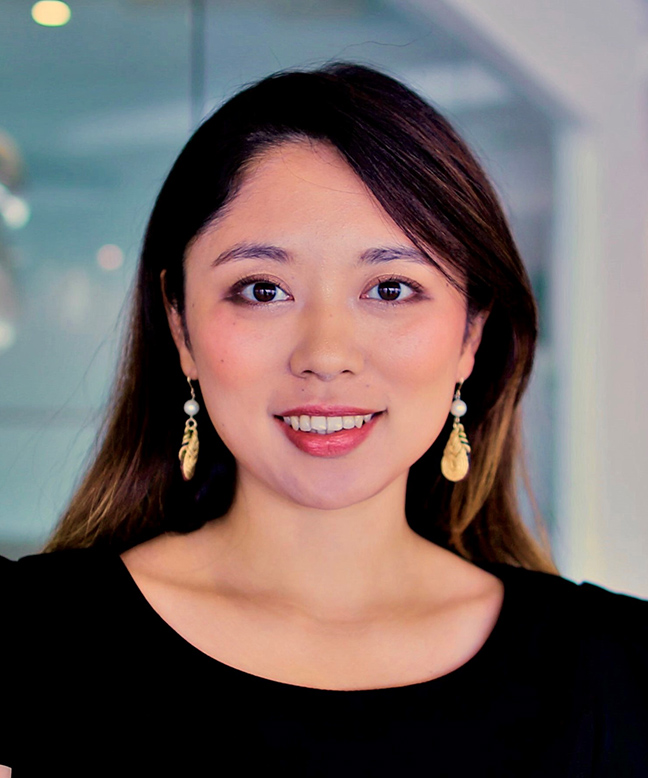 Chief Editor of cococolorErina Hanzawa
"cococolor" is a web medium which Dentsu Inc. has been operating since 2013, and it addresses the reality of social issues and solutions from various perspectives under the umbrella of Diversity & Inclusion (D&I). The "cococolor" team consists of about 70 members, all of whom do work for "cococolor" in addition to their main business activities. Our members are assigned to several different divisions and represent a wide range of occupations, age groups, and geographic areas of activity.
Managing an organization with diverse human resources is time-consuming and inefficient. However, "cococolor" is not only a medium, but also a platform for developing and providing human resources who understand D&I and aim to solve social issues while keeping people fully involved. In March 2020, we established a new business unit within "cococolor" and started some new activities, specialized in developing and providing solutions.
While working with our many partners, aiming for a sustainable society, it is vital to pursue corporate growth and tackle social issues at the same time, and to develop markets that encourage diversity. We will continue to make purposeful changes in the future, and work toward achieving both social richness and business growth.
Dentsu for a Sustainable Society
At dentsu we are conscious of the role we play in society and our ability to deliver social impact at scale. We actively encourage efforts to address the SDGs and other social issues throughout the entire group. Our goal is to strengthen ties with our stakeholders and create new value through the actions of every single employee.