a
n
i
n
v
i
t
a
t
i
o
n
t
o
t
h
e
n
e
v
e
r
b
e
f
o
r
e
.
This is a place where people come together
without barriers, where trust and respect reign,
a place where teams form effortlessly around
the needs of each new task.

This is where hearts and minds are open,
where diversity is the greatest resource
and innovation can come from anyone, anywhere.

This is where data, technology and creativity
meet in endless possibilities
– and those powers are used for
the good of everyone.

This is where change is embraced
as the lifeforce of business,
helping it adapt and thrive,
even in the most challenging times.

Here you'll find the optimists,
the entrepreneurs, the first movers
– all our many people welcoming the world as one.

This is dentsu.

an invitation to the never before.
WHY
For lasting good
We exist to create truly sustainable value
– for the organizations we work with
and in the lives of millions.
We reach for the never before because we prize the enduring over the short term. For us, thinking beyond the here and now is how we become trusted partners, not just to our clients, but to each other and the world around us too. We see one ecosystem of company, clients and society, living and growing together. As leaders in data, technology and creativity, we can do work that's woven into the lives of millions. We have the opportunity, the privilege and the responsibility to use our powers for the lasting good of everyone.
WHAT
The power of the
never before
Our ideas create new solutions and new beginnings
for an ever-changing business environment. In challenging times, we invite clients to embrace the necessity of change and find radical new ways to win, keep and grow their best customers. Data-driven, ideas-led and technology-empowered, dentsu is uniquely equipped to help businesses leap from what's now to what's next. This is a company of entrepreneurs, optimists and doers. We have the vision, the daring and the practical intelligence to unlock new possibilities for growth when others are fearful of decline.
HOW
Open teaming
Anyone from anywhere in the dentsu world and beyond
can get together in a team, there are no boundaries. To be first movers in an ever-transforming world, our hearts, minds and doors must be wide open – to the power of diversity, to ideas from anyone, anywhere. And by creating the Teaming Platform we've made openness the organizing principle of our company. Open teaming means erasing borders, bringing down administrative barriers and reaching out beyond dentsu to connect with other bright-minded organizations. Open teaming is talent perfectly shaped around the opportunities we see for our clients and partners.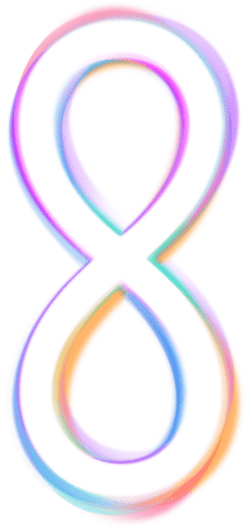 The 8 ways
to the
never before
With the new Teaming Platform, our possibilities are infinite.
The infinity symbol will constantly remind us of
our endless potential, as we live the 8 ways that
will bring us to the never before.



About
the spheres