2008-
Innovation that Creates New Value, for Individuals and Society
Generating Further Growth through Globalization and Digitalization
In an incessant effort to enhance its global network, Dentsu embarked on a series of major strategic initiatives. It acquired ATTIK Ltd. of the United Kingdom (2007) and McGarry Bowen, LLC of the United States (2008); reorganized Dentsu UK Ltd. as its strategic management headquarters for European operations (2009); made Dentsu Latin America Propaganda Ltda. of Brazil a wholly owned subsidiary (2009); and newly launched Dentsu Network West, appointing Dentsu executive officer Tim Andree as CEO (2010). These and other moves helped to further accelerate the expansion of the Dentsu Group's operations in Europe and the Americas. Dentsu also steadily established and reinforced its business infrastructure in such key emerging economies as China, India, and the ASEAN countries, which are rapidly redrawing the global economic landscape.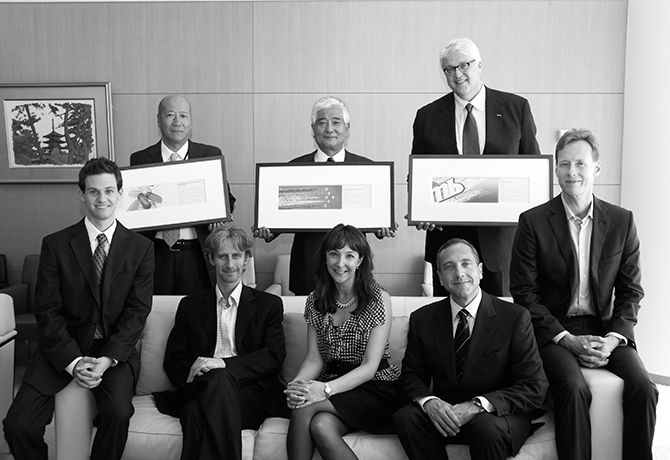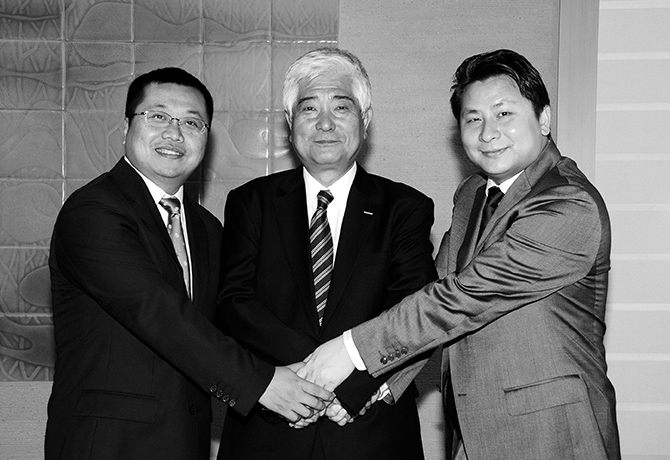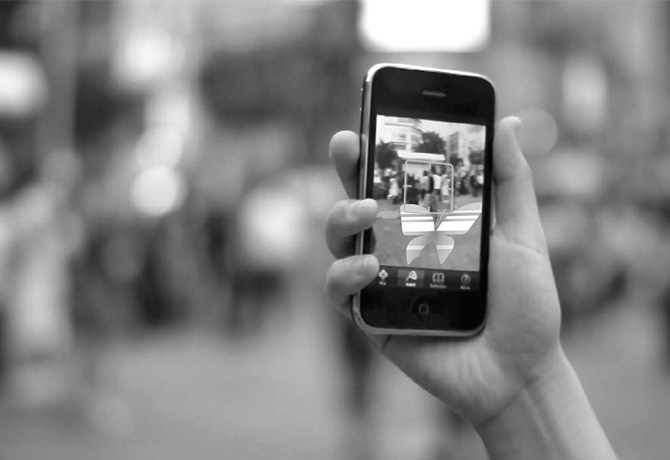 In the digital sphere, the Company established Dentsu Digital Holdings Inc. in 2009. By unifying its digital business divisions, Dentsu was determined to provide the most sophisticated digital solutions possible under a structure that ensures swift, flexible planning and execution capabilities.
The new management structure also enabled Dentsu to more effectively position itself for bold strategic moves in the future. Dentsu has a significant role to play in the formation of new platforms driven by quickly evolving technology epitomized by such phenomena as the proliferation of smartphones and other emerging devices as well as the strong emergence of social media.
Photo 1:

Enjoying a visit with Dentsu McGarry Bowen.

Photo 2:

Establishing a capital and business alliance with China's Suntrend Group.

Photo 3:

iButterfly, an iPhone application developed by Dentsu which combines augmented reality, motion sensors, GPS and coupons.