The Dentsu Group Invests in Japanese Startup VARK, Developer of a Virtual Live Entertainment Platform Business
May 17, 2021
IR-Voluntary Disclosure
Management
Dentsu Group Inc. (Tokyo: 4324; ISIN: JP3551520004; President & CEO: Toshihiro Yamamoto; Head Office: Tokyo; Capital: 74,609.81 million yen; hereinafter referred to as "the Company") announced today that it has made an investment in VARK Inc. (CEO: Takuya Kato; Head Office: Tokyo; hereinafter referred to as "VARK"), the company which developed the "VARK" virtual live entertainment platform business.
The need for XR*1 transformation has rapidly increased with the full-scale introduction of 5G (fifth-generation mobile communications system) and the accelerated adoption of digital technology driven by the spread of COVID-19.
VARK is developing a platform business that removes the restrictions imposed by location and distance by adding to live entertainment the characteristics unique to virtual space. The company's planning and development capabilities to evolve its engagement and its data-driven content selection and performance output have earned high satisfaction ratings from both users and performers.
Taking this investment as an opportunity, the Dentsu Group will promote the XR transformation of a wide range of content such as music and animation by combining the viewing-type virtual platforms, which is VARK's strength, with the business development capabilities, creativity, and networks unique to the Group. The Group will create a new entertainment platform that expands the sensibilities and talents of people around the world with virtual space, and will accelerate the Group-wide promotion of R&D measures such as 3D advertising, commerce, and data management in the XR domain.
At the core of this initiative is the XR team at Dentsu Innovation Initiative (DII), a Dentsu Group Inc.'s in-house organization that promotes R&D of the entire Dentsu Group across all 145 markets. By collaborating with XRX STUDIO*2, a co-creative organization launched by five Dentsu Japan Network*3 companies, namely Dentsu Inc., Dentsu Tec Inc., Dentsu Live Inc., Dentsu Digital Inc., and Information Services International-Dentsu, Ltd. (ISID), in February of this year, DII will engage in co-creation with client companies and partner companies and thereby realize their business growth together with that of the Dentsu Group.
Virtual live platform VARK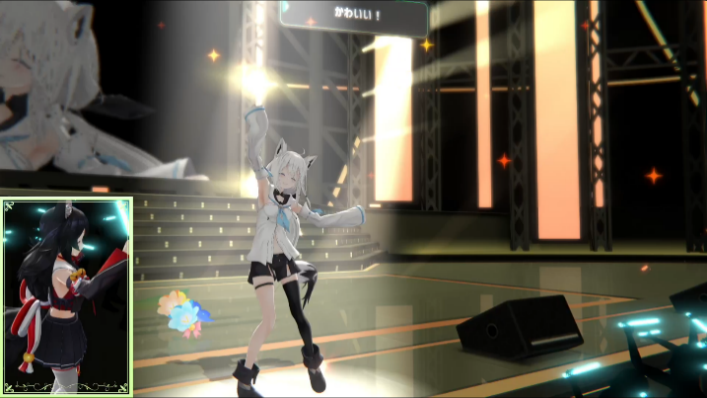 Ⓒ 2016 COVER Corp. Ⓒ 2017- VARK Inc.
UGC*4 type VARK LIGHT STAGE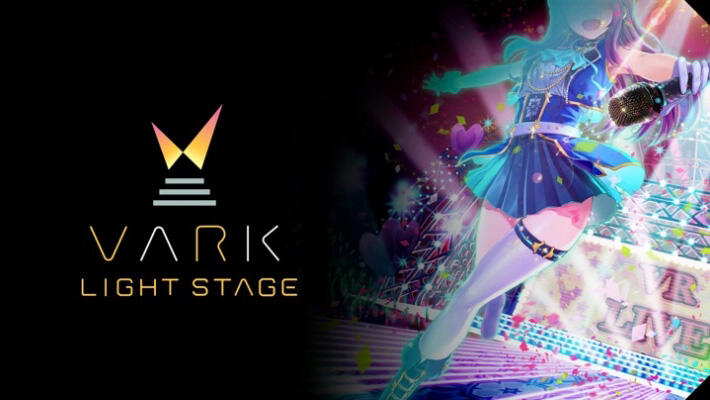 Profile of VARK
| | |
| --- | --- |
| Name: | VARK Inc. |
| Location: | 4F, Tokyo First City Building, 1-1-11 Takamatsu, Toshima-ku, Tokyo |
| Date of Establishment: | August 9, 2017 |
| Representative: | Takuya Kato, CEO |
| Line of Business: | Virtual live entertainment platform business |
| URL | https://vark.co.jp (Japanese language only) |
DII: R&D policy in the XR domain
●What the XR team believes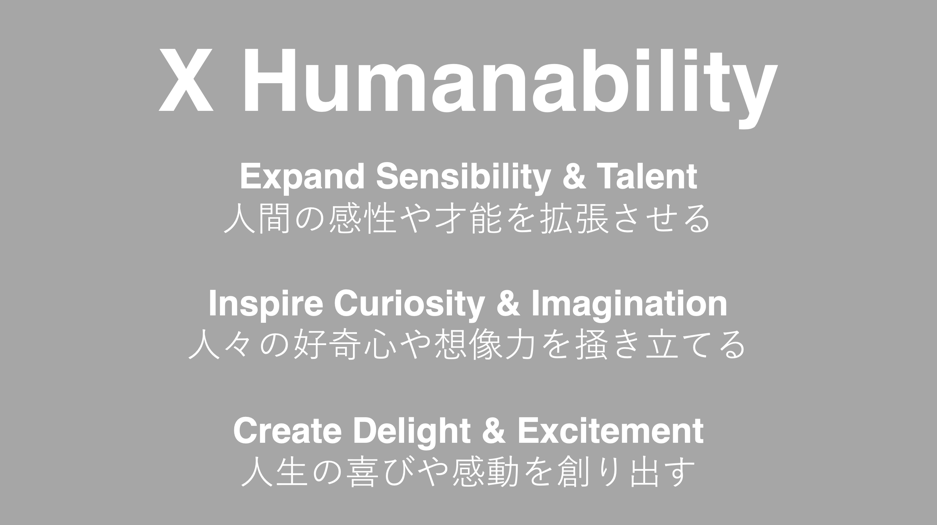 At DII, we believe that XR technology will expand dimensions, senses, and spaces, making people's lives around the world richer and more convenient. We will continue to work globally with outside partners to create valuable business foundations and solutions for the future.
Investees we support as a partner

*1 "XR" is a generic term of VR (Virtual Reality), AR (Augmented Reality) and MR (Mixed Reality), etc.
*2 Dentsu Japan Network (DJN) is an in-house company of Dentsu Group Inc., and supports around 130 operating companies in Japan. DJN also refers to the network itself consisting of these companies. URL: https://www.japan.dentsu.com/en/
*3 For more information on XRX STUDIO, please visit https://www.xrx.jp/ (Japanese language only)
*4 UCG is an abbreviation for User-Generated Content, which refers to content created by ordinary users, not companies.
#####
Contact for investment inquiries
Dentsu Innovation Initiative (within Dentsu Group Inc.)
E-mail: innovation-initiative@dentsu.co.jp
Contact for media inquiries
Shusaku Kannan
Executive Director
Group Corporate Communications Office
Dentsu Group Inc.
Telephone: +81 (3) 6217-6602
E-mail: s.kannan@dentsu.co.jp