Dentsu Wins Network of the Year Award at ADFEST 2023 for Record Seventh Time in Two Consecutive Years
Dentsu received the Network of the Year Award for the most creative network at the Asia-Pacific Advertising Festival "ADFEST 2023" *1 announced on March 25. This is the seventh time in two consecutive years that dentsu has received this award.
This achievement is the result of dentsu winning a total of 32 awards (8 Gold, 8 Silver, 13 Bronze, 1 INNOVA LOTUS*2, 1 LOTUS ROOTS*3, and 1 Popular for New Director Lotus*4).
Dentsu Inc. Tokyo also received the Agency of the Year Award, which is given to the single advertising agency with the most awards. This is the ninth time Dentsu Inc. Tokyo has received this award.
Network of the Year Award Scenes
Agency of the Year Award Scenes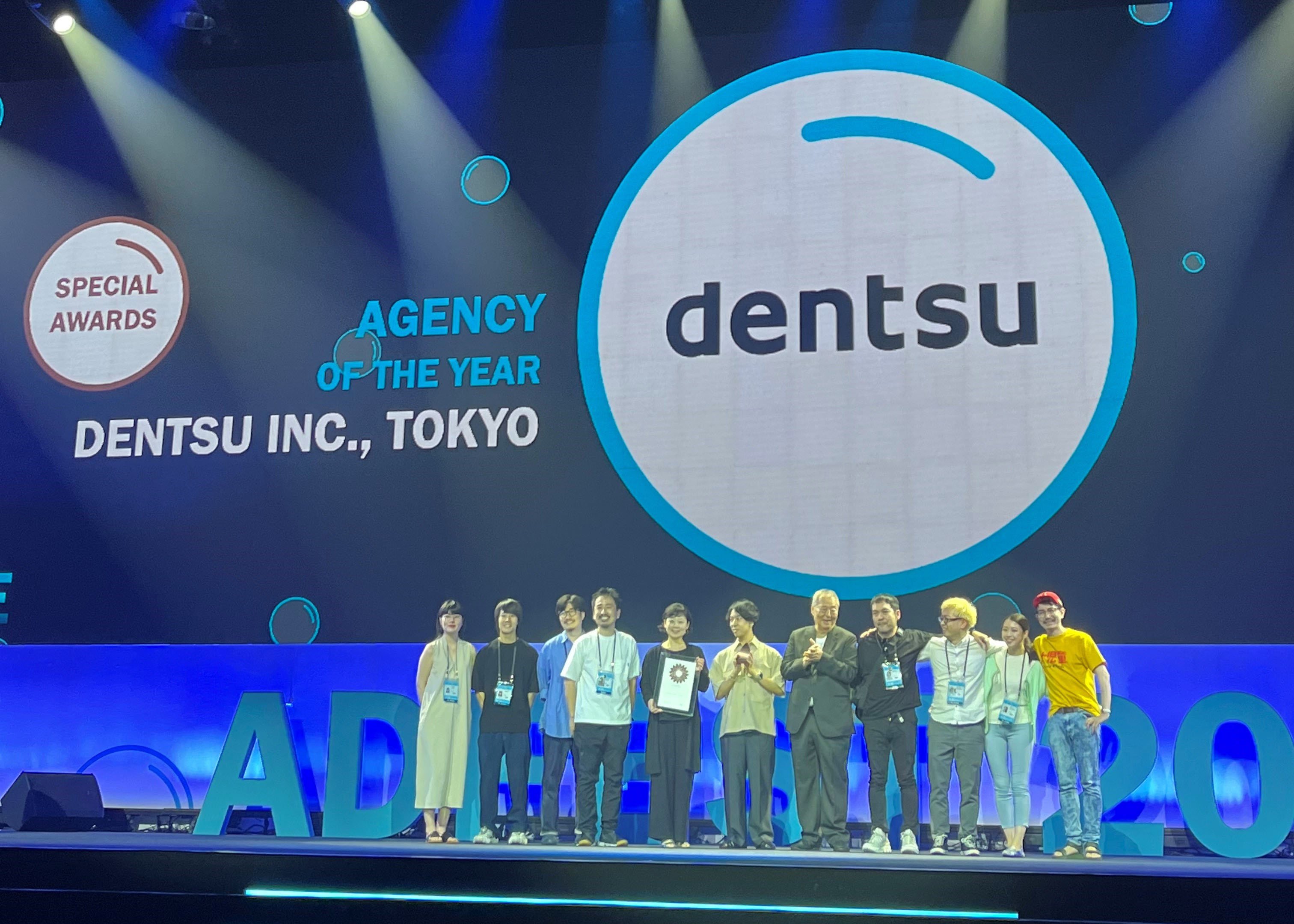 *1: AsiaPacific Advertising Festival, commonly known as ADFEST, was established in 1998 and is one of the leading advertising awards in the AsiaPacific region. For more information, please visit the ADFEST website: http://www.adfest.com/
*2: "INNOVA LOTUS" is a world-class concept that has had a dramatic impact on the marketplace. unique and landmark ideas, technologies, designs, applications, and creativity that have dramatically impacted the marketplace and pushed the marketing industry into uncharted territory.
*3: "LOTUS ROOTS" is a distinctive award that represents ADFEST. The award focuses on the values of a region or country, such as culture, heritage, religion, beliefs, traditions, language, and legacy, and is presented to an advertising work that is outstanding from that perspective.
*4: The "New Director Lotus" award recognizes up-and-coming new directors and supports their exposure to the creative community and their careers as directors.
#####
Contact
Isao Sato
Director, Group Corporate Communications Office
Dentsu Group Inc.
Email:group-cc@dentsu-group.com