Dentsu Group releases Integrated Report 2021
Jul 30, 2021
IR-Voluntary Disclosure
Management
CSR
Dentsu Group Inc. (Tokyo: 4324; ISIN: JP3551520004; President & CEO: Toshihiro Yamamoto; Head Office: Tokyo; Capital: 74,609.81 million yen, hereinafter referred to as "the Company") announced today the release of its annual Integrated Report 2021 together with the Financial Report for 2020.
https://www.group.dentsu.com/en/ir/library/annual.html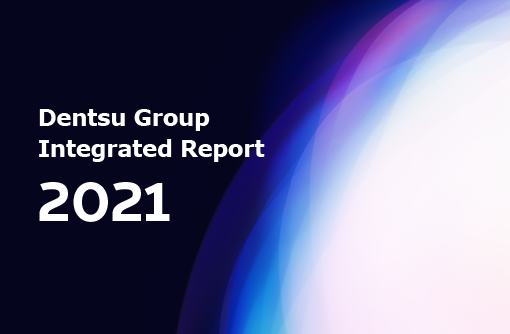 The Dentsu Group exists to realize a better society by contributing to the growth of our clients, partners, people, and all consumers.
The annual integrated report will provide further information and details around the Medium-term Management Plan: "Sustainable Growth through Transformation", launched in February 2021. An update on the transformation of Dentsu Group is also included within the report, along with client case studies and an introduction to some of the Group's key talent across the business.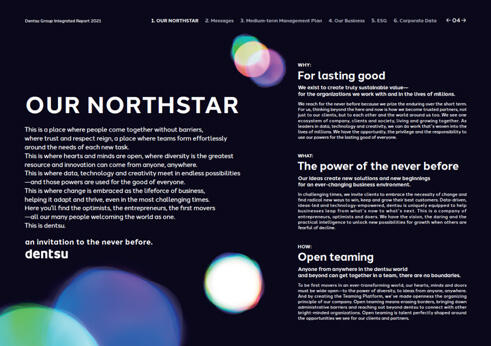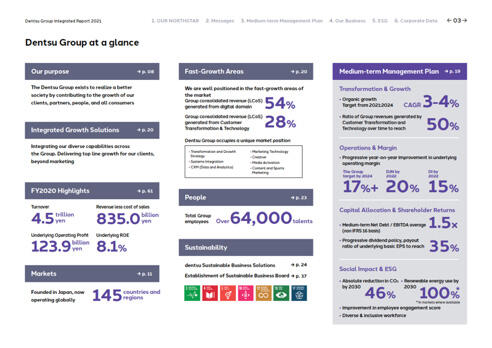 The report details our latest ESG initiatives across every layer of the organization, as well as featuring details of the Sustainable Business Board and our dentsu Sustainable Business Solutions as we integrate Dentsu Group's social responsibilities with those of our clients'.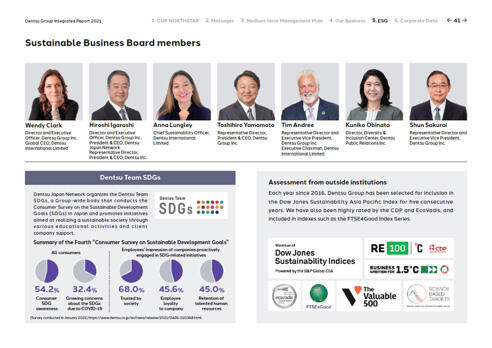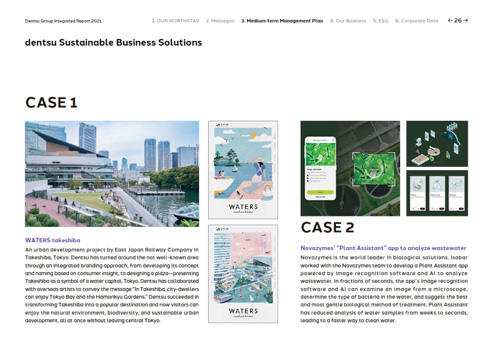 The Company will report Q2 financial results on Wednesday, August 11, 2021.
#####
For additional inquiries