Initiatives for Responsible Marketing Communications
Dentsu Group Initiatives

In recognition of the substantial impact advertising has on society, Dentsu has established behavioral principles and guidelines related to creative work, and pays the utmost attention to advertising production.
Dentsu Creative Code
Society is substantially impacted by creative output and processes centered on advertising. In recognition of our social responsibility and in order to fulfill our role, we position the success of our customers and the creation of a better society as our mission. To this end, we established the Dentsu Group Creative Operational Code, a behavior policy for every employee involved in creative businesses in all Dentsu Group companies, units and divisions. We make an effort to improve ethics and creativity within creative businesses by constantly learning and improving.
Guidelines Regarding Advertising and Marketing That Affect Children
In 2016, NGO Save the Children Japan published Guidelines Regarding Advertising and Marketing that Affects Children formulated by the NGO's Children's Rights and Marketing/Advertisement Review Committee. Dentsu cooperated with the formulation of these guidelines through Global Compact Network Japan.
Publicity Business Guidelines
Dentsu has formulated Publicity Business Guidelines, and conducts its publicity business in accordance with these guidelines.
Dead Whale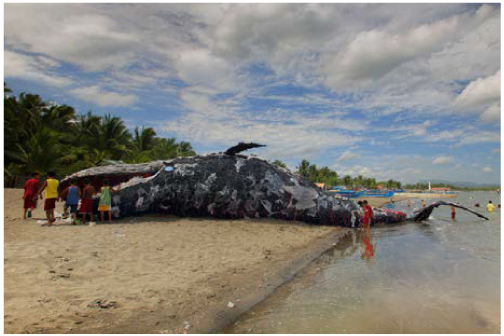 The 'Dead Whale' campaign saw Dentsu Aegis Network partner with Greenpeace to create a 73-foot whale made of 160 kilos of ocean plastics, on a shore in the Philippines. The campaign was a collaboration of many Denstu Aegis Network brands, led by Denstu Jayme Syfu. Despite having zero media spend, the campaign achieved 1.5 billion impressions in 100 countries, a Gold Lion in Cannes Lions International Festival and put ocean plastic on world leaders' agenda at the ASEAN Summit. It is a key example of the power of our network when strong insight, experimental solution and our networks' capabilities are combined.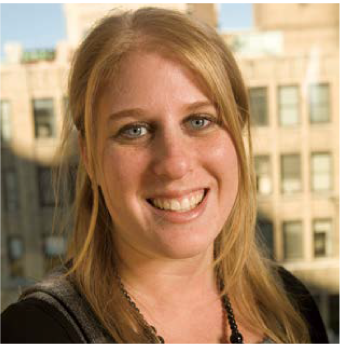 1. What is the most important issue we, as a global advertising and marketing group, should tackle in the digital economy?
Disadvantaged groups in society do not have equitable access to legal support, and consequently a lower trust in the rule of law and an inability to participate equally in the digital economy. By combining the global advertising, commercial and legal skills of Dentsu personnel, we are poised to ensure that all participants of our digital ecosystem have equal knowledge of the legal system and the rules that govern it, especially related to critical issues such as intellectual property, privacy and data protection, digital rights, and civil and human rights.
2. What is the most important thing for you when it comes to taking action?
I continually motivate myself and my colleagues to take action by highlighting that volunteering, whether skills-based or non-skills-based, is an important driver of our organizational culture and a rewarding opportunity to build leadership skills. In addition, skills-based legal volunteering is vital to promoting an open and accessible legal system for all.
3. What are you proud of last year (1 January – 31 December 2017)?
In 2017, Group Legal launched an ambitious pro bono program designed to drive the development of new capabilities, leadership skills and ambition, as well as collaboration with our colleagues across the Network, while supporting impactful charitable organizations. Our first two pro bono efforts included providing intellectual property advice to a US company that distributes low-cost renewable energy products throughout sub-Saharan Africa and representing a Honduran teenager who fled horrific and violent conditions and now seeks asylum in the United States. I am confident that our accomplishments in 2017 will inspire increased action in 2018 as a natural continuation of Dentsu's, and the legal team's, commitment to supporting a digital economy that delivers economic growth and personal prosperity for all.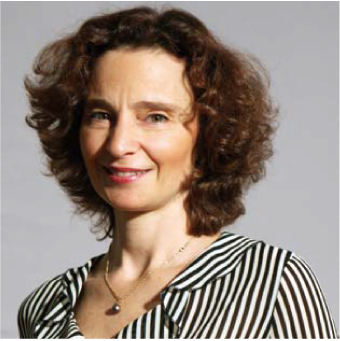 1. What is the most important issue we, as a global advertising and marketing group, should tackle in the digital economy?
I strongly believe that it's important to tackle the (digital) skills gap that exists in the digital economy. In my role I often experience the skills gap between recent graduates coming into entry-level roles in our company. But I also see other groups in society that are potentially lacking the skills to fully participate in society. For instance, it might be refugees or the elderly who cannot access certain services if they're not online or able to afford digital technology. Our own research shows that some groups are at risk of being left behind. So as a company at the forefront of digital innovation we should help them.
2. What is the most important thing for you when it comes to taking action?
First of all, it's important that we remove the difference between CSR and our daily business. We need to integrate CSR considerations into our everyday work. Only by slowly building it into our DNA like that, can we achieve a higher impact. It's also important, secondly, to be coherent: acting as a responsible employer and company, do what we say and say what we do, with sincerity in effort to engage and building trust with our people. In addition, I think it's important to act, test and learn: just by doing things and learning from success and failures can we move forward. CSR can help us with that: delivering behaviour change and innovation.
3. What are you proud of last year (1 January – 31 December 2017)?
I think I have convinced many of our employees and managers that CSR is not just recycling and that it's not an option any longer, but part of business as usual. Our clients are pushing us to change. That's an opportunity to create value for society and for our business.