M&A Strategy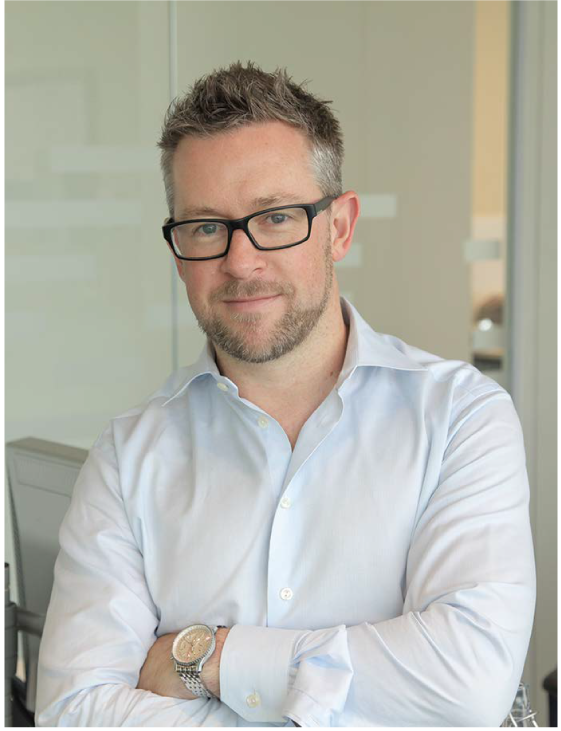 2017 was a Challenging Year for the Industry
In 2017 Dentsu Aegis Network reported revenue of £3.6 billion, which represents total revenue growth of 17.1% at constant currency exchange rates. In 2017, our growth was primarily driven by acquisitions, as organic growth came under pressure.
2017 was a challenging year for Dentsu Aegis Network, our clients and the industry as a whole. As a result, we missed our budget globally and in all three regions. A disappointing performance given our track record of outperformance versus the industry. However, our trading comparatives were much tougher than those of the holding companies.
We did experience an improvement in our momentum towards the end of the year. After a first quarter which was relatively strong, the second quarter saw a sharp slowdown and was the weakest quarter of 2017. Performance stabilised in the third quarter, and then growth returned in fourth quarter where we reported organic revenue up by 1.2 percent.
In 2018 we forecast a return to organic growth driven by an improving market and strong new business wins in 2017. In 2018 and beyond we envisage returning to a more balanced revenue growth profile of organic growth and acquisitions.
A Record Year for Net New Business
2017 was a record year for net new business in terms of media billings. We won $5.2 billion dollars of net new business, well above the average of the previous three years and more than double that achieved in 2016. We won the biggest media pitch of the year as well as the biggest creative assignment.
These wins demonstrate the talent and capability we have in our organisation as well as the competitiveness of our product. The level of new business wins in 2017 are expected to contribute one to two percent of organic revenue growth in 2018. This helps drive our expectation that our organic revenue growth will improve in 2018 and for us to return to a position of outperformance against the sector.
Acquisitions Provide Scale, Capability Infill and Entrepreneurial Talent
We continue to show strategic intent in the market to accelerate our strategy. 2017 saw Dentsu Aegis Network make a total of 31 acquisitions and investments, 25 of which were new acquisitions. This brought in some fantastic talent to help us transform our business, almost three thousand people moved to DAN in 2017 – a real benefit to the network.
There was activity across all three regions with an emphasis on data, CRM and performance marketing businesses as well as adding new innovative capabilities, such as with the Gleam acquisition, which is a digital-first, talent management business.
Cash Performance
We finished 2017 with a strong cash position driven by close management of working capital. The introduction of a cash performance metric to the senior management bonus scheme has yielded results.
Net debt / EBITDA, our leverage measurement, at the end of 2017 was 1.1x, lower than that of 2016, despite topping the M&A league table across the sector for the second year in succession. This gives the business capacity to continue to invest in targeted acquisitions going forward.
2018 is an Investment Year as We Seek to Accelerate Our Business Transformation
In 2017 the underlying operating margin declined in line with our budget – the margin contraction reflects planned investments and the impact from slower top line growth in a challenging market. Investment in the business for long term growth will continue in 2018 to support common platforms and shared global systems across our network. This will allow the business to operate efficiently at scale.
Further inward investment will standardize business operations, support faster decision making and improve efficiency. We expect to see further margin moderation in 2018 with a return to growth in 2019 & 2020.
Driving Growth Across the Business
Rolling out best in class systems and platforms will be a key enabler of our strategy. A number of key initiatives will be activated throughout 2018 to improve our efficiency. The introduction of Salesforce; further roll out of our Key Account Planning (KAP) function to a greater number of global clients and the expansion of the Growth Platform, a shared platform to increase collaboration across the network.
In the five years since the creation of Dentsu Aegis Network, the Group has seen enormous transformation. Looking forward, we will continue to evolve further and faster in order to exceed our clients' expectations and drive future growth.