Message
Message from International Business Director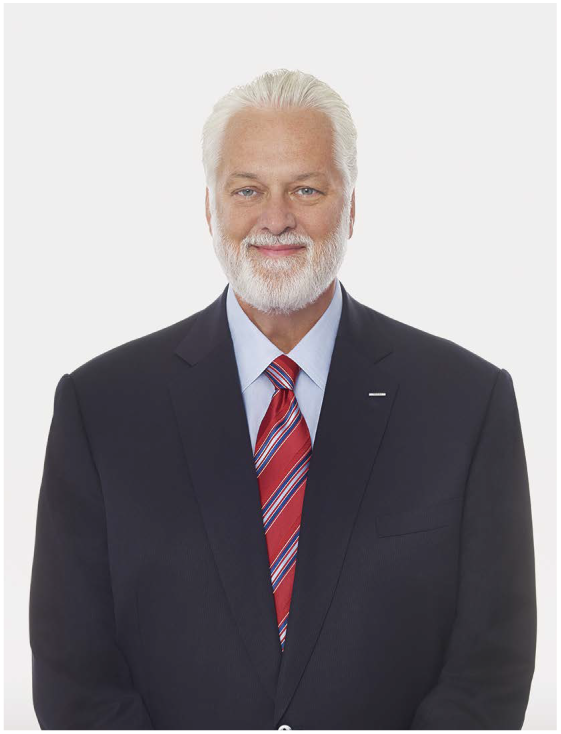 Ten years ago, I became the first non-Japanese Executive Officer in the history of the company. At that time, the executive management of Dentsu recognized that although we had a long and distinguished history of leadership in the Japanese market, macro economic forecasts for Japan showed slowing growth, a mature market and a declining and aging population. In addition, management recognized that our leadership role in traditional media would inevitably be challenged by the fast growing developments in the global digital domain. In 2008, Dentsu's overseas business amounted to just 10% of the Group's revenue and our digital activities made only a small contribution. Through strategic expansion and investment, in just ten years, the Dentsu Group has transformed into a truly global business. By FY2017, Dentsu Group's revenues had almost tripled. 59% of our Group revenues are now generated outside of Japan, and of those revenues, 57.9% come from digital. The Dentsu Group strategy of digitalization and globalization has worked effectively to increase our global competitiveness and our corporate value. Dentsu has transformed itself from a powerful Japanese company with limited impact outside of Japan to a formidable global competitor headquartered in Japan.
Strategic acquistions have played an important role in accelerating our globalization and digitalization. 2018 marks the five year anniversary of Dentsu's largest acquisition, Aegis Media. The timing provides an opportunity to reflect on the changes to our business we have seen over that time.
Aegis Media was 15,000 people when we acquired the company in 2013. When we merged Dentsu's global operations and Aegis in 2014 to create Dentsu Aegis Network, we were an organization of 22,000 people. Since then we have made 150 additional acquisitions and investments, have grown organically on average by 6% and now just four years later we are 42,000 people. Dentsu Aegis Network now operates in 145 countries and regions and our revenue footprint continues to diversify. The Americas now contributes to 40% of our global (excluding Japan) revenue, EMEA 35% and APAC 25%.
Our strategic acquisitons have not only improved our competitiveness globally and driven operational growth, but have contributed to our balance sheet as ROIC over the past 10 years on the portfolio of our acquisitons has significantly exceeded our cost of capital.
Our unique operating model is well-established and removes barriers to collaboration; we're set-up to connect our capabilities around our clients. Our people blend creativity, agility and a pioneering spirit with the process, systems and rigour that data and technology-led marketing demands.
2017 Business Review
In 2017, for the first time, Dentsu's global operations grew in line with the peer group average rather than significantly above the market and competitors as had occurred every year since establishing Dentsu Aegis Network in 2014. A variety of explanations point to both cyclical and structural pressures that impacted the entire industry in 2017. Yet, in the midst of a challenging operating environment, we won more new business than ever before – an achievement that will provide a tailwind to our performance in 2018.
Our offer is built around data, insight and 'addressability', putting a direct relationship with consumers at the heart of how brands are built – and that is clearly resonating with our clients. In 2018, we will fully leverage M1™, a proven product in the US market. M1™ will be rolled out across our largest markets by the end of 2018.
We continue to use M&A investment as a means of accelerating our strategy. In 2017, we brought in new talent and key capabilities to the organization through strategic acquisitions that, once integrated, will drive future organic growth and continued competitiveness.
2018 strategy will prioritize growing revenue, both organically and inorganically. To drive continued competitiveness and sustainable growth, investment in the business is required. 2018 is an investment year for Dentsu Aegis Network to provide common platforms and systems across our Network. Those investments will stimulate sustainable long-term growth.
Client-Centricity
Understanding our clients' business, moreover their consumers, remains critical – solving clients' challenges is our business. We make our clients' most important marketing assets—their brands—win in a changing world.
In a rapidly changing marketplace, we help our clients maximise the value of data and drive competitive advantage for their brands—turning consumer data into addressable insight, powered by dynamic content, that delivers consumer engagement. We do this through global platforms such as M1™ and our Global Data Innovation Centre in Singapore— where data scientists and the best technology talent are driving innovation in machine learning, artificial intelligence and cognitive algorithms to augment our expertise in data analytics, media and marketing.
Our investment in data, technology and analytics is differentiating. We also have a different proposition – focussed on the growth certainty that every business will need a digital economy solution, creating competitive advantage through the insight and addressability our data strategy provides.
People-Centricity
Ours is a people business, so we have to take care of our employees. At every level, we are people serving people serving people. A network of agencies, supporting agency people, serving clients, serving customers and consumers. For this reason, talent is both our biggest expense and our biggest asset. We recognise the power of praise and recognition, the importance of leading with integrity, and instilling a culture of collaboration.
A principle I learned as a young executive in Japan, and which has been proven as invaluable as it is true, is the principle Genchi Genbutsu, which means "go and see." It suggests that for a manager to truly understand a situation, one needs to go to the genba or, the "frontline" - where work is done, where value is created, and where problems are identified and solved. This is a tangible, practical and effective way to challenge the status quo and I encourage our leaders across the business to engage with these principles .
Our future is in the hands of the next generation of leaders; the quality of our people and their passion for our business gives me confidence in the future of the Dentsu Group.