Contributing to the Community
Dentsu Group Initiatives

Recognizing that local communities are important stakeholders and as a leader in the sphere of communications, Dentsu develops social contribution and community activities. These facilitate the resolution of issues, as well as promote development within, and build relationships of trust with, local communities.
Group Community Activities
To engage in sustainable corporate activities, we require a social license to operate—in other words, we must be accepted by the community. To gain the confidence of society, we must continue to provide high-quality solutions.
At the same time, we must never forget that irresponsible actions can have an adverse iwmpact onthe community and result in the loss of confidence. We aim to be socially accepted through a variety of community activities.
We will share the marketing communication skills accumulated through our business to give something back to society and promote a sustainable society with consumers.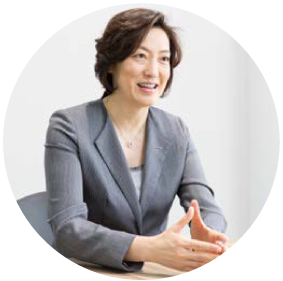 SOCIETY AND THE POWER OF
COMMUNICATION
For business to be sustainable, it must coexist in harmony with, and be beneficial for, society. Under the slogan The Power of Communication for Society, Dentsu leverages the know-how and skills accumulated through our core business to support human resource cultivation and activities that tackle social issues.
One of our core activities is the Advertising Elementary School project in Japan. We also provide curricula for use at elementary, junior high and high schools that aim to improve children's self-esteem and communication skills. The activity leads students to discover issues in an educational environment, resulting in the creation of better curriculums through the development of educational materials and class support.
Further, our social contribution activities enable us to contribute to the United Nations' Sustainable Development Goals (SDGs). In conjunction with the National Federation of UNESCO Associations in Japan, we have developed a variety of NPO support programs and projects. For many years, we have also been engaged in activities focused on education, hunger, responsible use, the environment and other of the 17 SDGs.
One result of the activities having been conducted over the long term is that they have had a positive impact on communities. At the same time, the employees involved have learned a lot, while gaining a sense of the enjoyment of social contribution. We plan to create a platform that combines the knowledge of our business partners and stakeholders with the know-how of our employees to further expand the scope of activities in which Dentsu can play an important part.
UNESCO's World Terakoya Movement Kakisonji-hagaki Project.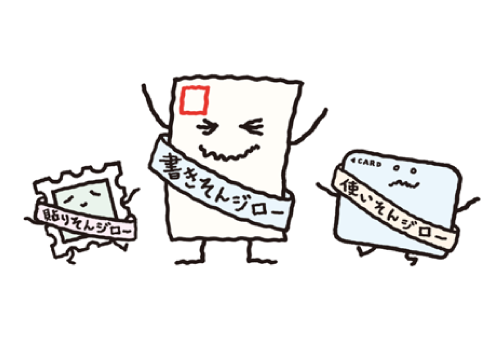 Supporting UNESCO's World Terakoya Movement Kakisonji-hagaki Project, an effort to increase venues (terakoya) to acquire literacy, is sponsored by the National Federation of UNESCO Associations in Japan and has been going on for more than 14 years. In order to encourage people to relate more to kakisonji-hagaki (unusable prepaid postcards) and have fun gathering them, Dentsu has been using its ideas and communication skills to raise awareness for the activity. In addition to creating the activity's support character Kakisonjiro, which made its debut last year, Dentsu created the characters Harisonjiro for unused stamps and Tsukaisonjiro for unused prepaid cards.
The three characters made their debut as Tansu Isan Sankyodai (three legacy brothers from the drawers) representing the "legacies" forgotten in household drawers. This year, we collected ¥405.2 billion through Tansu Isan (approximately 862 thousand postcards) that was donated to help educate approximately 100,000 people in developing countries.
(note) collection term: 1st December 2017 – 31st May 2018 Kakisonji-Hagaki Project ➡ http://www.unesco.or.jp/terakoya/kakisonji2017/
Japanese NPOs, NGOs Tackling Global Food Issues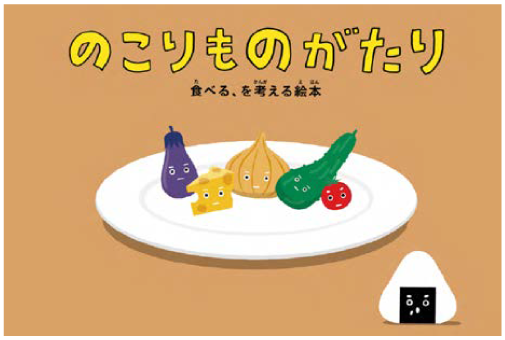 During the month of October, when World Food Day (set by the United Nations as October 16 of each year) is commemorated, NGOs, NPOs and UN agencies take the lead in efforts to resolve starvation and food issues. Dentsu began supporting this effort in 2014. In 2017, we created Nokorimonogatari— Taberu o Kangaeru picture books and donated them to the United Nations Food and Agriculture Organization (FAO). We publish a variety of content related to food on a special World Food Day month website called Taberu, o Kangaeru.
World Food Day ➡ http://www.worldfoodday-japan.net/tabetsuu.php
Advertising Elementary School Dentsu Inc.
The Advertising Elementary School was started in 2006 as a project to foster children's communication skills. Dentsu developed program materials together with Tokyo Gakugei University over three years. In these classes, children express a theme in 15-second commercial skits. Through this process, the children learn skills such as creative thinking, decision-making, how to express ideas, and group problem-solving techniques while having fun. With the recognition of the importance of communication skills development becoming widespread in the education field, use of the program in classes taught by school teachers is increasing, and over 42,000 students at 317 schools have taken part in this activity as of March 30, 2018.
Further, since August 2016, Dentsu Solari, a special-purpose subsidiary where people with disabilities work, has conducted ongoing efforts to create commercial skits.
Advertising Elementary School ➡ https://www.dentsu.com/csr/contribution/advertisingelementaryschool.html
Program to Strengthen and Support NPO Organizations: Keys to Communicating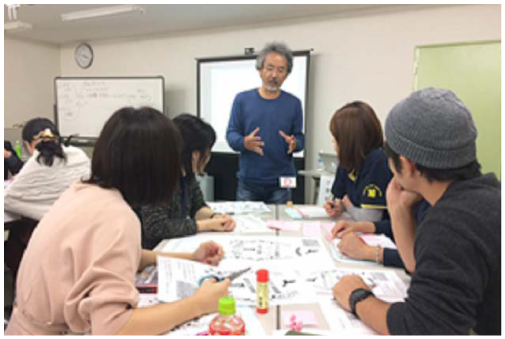 For NPOs, communications skills are fundamental and essential skills to lead an organization, increase the number of supporters and collaborators, and engage in activities. In cooperation with JAPAN NPO Center, Dentsu has been advancing the Keys to Communicating program in a manner that utilizes each organization's respective specialties, to provide support for the improvement of communications skills of NPOs. Dentsu employees and members of NPOs serve as presenters at seminars held throughout Japan. As of March 31, 2018, Dentsu has conducted seminars more than 140 times, with a cumulative total of around 5,300 participants. In 2016, we were awarded the Good Design Best 100 prize, in recognition of our social contribution activities that take advantage of collaborative efforts and expertise.
Keys to Communicating ➡ https://www.dentsu.com/csr/contribution/programfornpo.html
Support for Chinese Advertising Human Resources Development and Contribution to Japan–China Private Sector Exchanges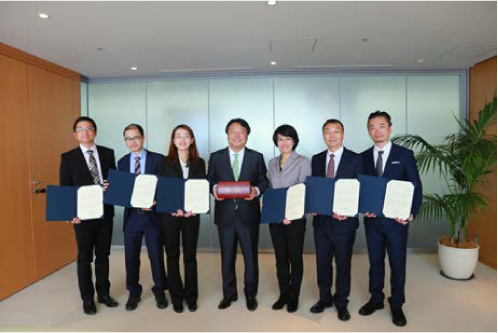 Since 1996, Dentsu has continuously undertaken activities to support advertising education and human resources development in China. In 2016, we commemorated the 20th year of these activities. Responding to the needs of advertising-related education in China, Dentsu holds a variety of programs, such as selecting young educators from Chinese universities to train at the Dentsu Head Office, holding Dentsu Student Advertising Seminars for those studying advertising, setting up the Dentsu Innovation Lab, and conducting publishing related activities. In August 2006, Dentsu was presented with the Education Support Special Contribution Award and, for four consecutive years—from 2014 to 2017—we received the Most Valuable Partner Award from the Chinese Ministry of Education.
Participation in Michinoku Fukkou Jigyou Partners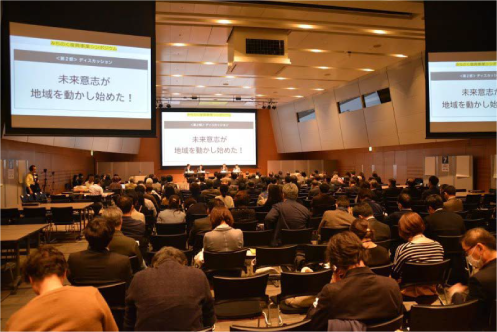 Since June 2012, Dentsu has been participating in the Michinoku Fukkou Jigyou Partners platform to support next generation leaders engaged in the reconstruction of disaster affected areas. We work jointly with the NPO ETIC(※). and four companies (Isuzu Motors, Kao, JCB, and Benesse Holdings), conducting training programs intended to enable Tohoku regional organizations to contribute more to regional revitalization, hosting symposiums to disseminate information, and engaging in other Tohoku-region support activities.
Michinoku Fukkou Jigyou Partners ➡ https://www.dentsu.com/csr/contribution/participationinmfjp.html
Be Innovative for Good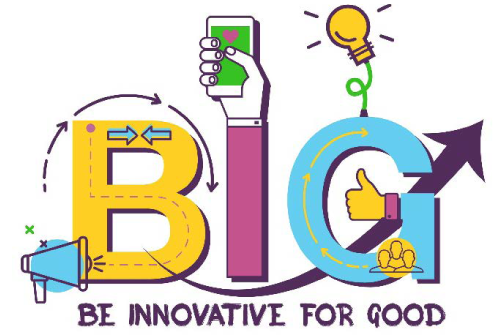 During the month of September, marking the week of the United Nations General Assembly, we launched the Be Innovative for Good (BIG) campaign. BIG was a call to action to encourage our 40,000 strong network to share their skills to create a positive impact on society. Through a suite of creative assets, it highlighted some of our best in class case studies where our people have supported charities with their communications, worked with clients on campaigns with a wider social purpose, mentored the leaders of tomorrow and shared their skills to create an inclusive digital economy. As part of the campaign we held interactive discussions with our global CSR champion network on Yammer, to explore and co-create ways in which our business can support society in the digital economy. Our external BIG social media campaign received 78k+ impressions, with direct engagement over 1,400.
#ItTakesBalls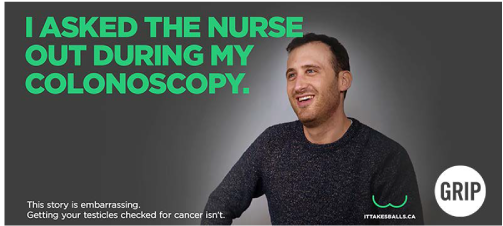 Young men generally do not talk to their doctor about their testicular health until it's too late. Yet, testicular cancer is the most prevalent cancer in men aged 15 to 29 and it is the most treatable one. So how do you break a deeply ingrained taboo? By putting it into perspective.
Testicular Cancer Canada asked social influencers to share their most embarrassing stories, bringing attention to the fact that compared to many situations people can go through, men talking to their doctor about their testicles is hardly embarrassing. All stories were aggregated on the dedicated website ittakesballs.ca, and in collaboration with our agency GRIP they launched the campaign #ItTakesBalls during Testicular Cancer Awareness Month. The campaign featured bold 30-second social videos, OOH and online banners, and spanned TV, radio and print executions with the pro bono collaborative effort of Canada's Dentsu Aegis Network agencies.
My Refugee Friend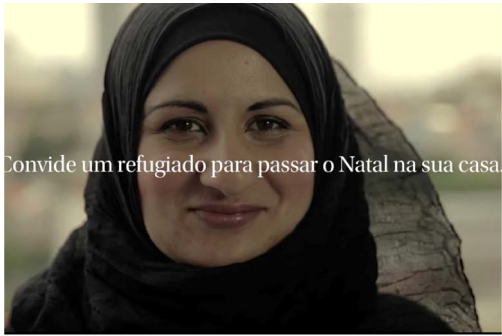 Brazil has more than 8,000 refugees and more than 28,000 asylum seekers waiting to be recognised. Despite this, most of the population doesn't know about the refugee situation in Brazil, which increases the prejudices they face when integrating into society. With the challenge of breaking down these barriers, our agency NBS tapped into the spirit of solidarity felt during Christmas time by encouraging families to invite refugees for Christmas dinner. A website was created, telling the stories of refugees from 12 different nationalities. Content from the cultural Christmas day exchanges was circulated through social media, OOH and TV channels. The campaign generated over US $4 million in spontaneous media, over 2,000 Brazilian families signed up on the website and 8,000 showed interest on the Facebook fan page.
Good Works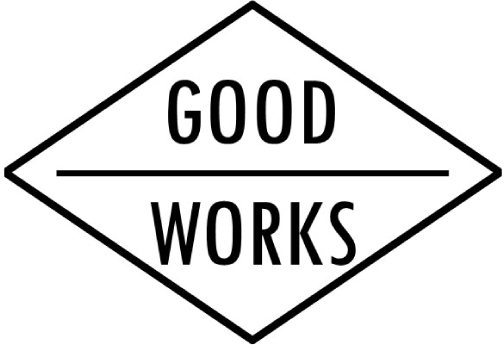 Our media planning agency Vizeum wanted to bring its 'Connections that Count' philosophy to life by using their skills to help organisations working for social and environmental good. Teams in different offices around the world were challenged to work with social enterprises or charities with a behaviour change challenge that could be solved through the use of audience insight, communication and technology. Over the course of 6 months the Vizeum teams tackled projects that ranged from; trying to get more of us eating more insects (Eat Grub); reducing how much food we waste (Food Angel); getting young people to commit to environmentally sustainable actions (Taking it Global); and driving awareness and participation of disability tennis (Argentinian Blind Tennis Association). Through media, technology and data the teams were able to help each organisation better understand their audience, how to influence them and take an action (whether that's buying a snack bar made of insects or building sculptures out of canned food).
One Day for Change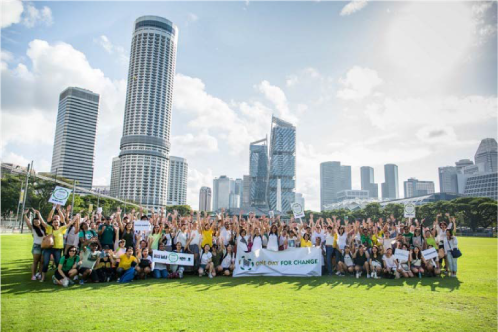 Each year, colleagues from across the 14 countries of our APAC region head out into their local communities to work with charities for the annual 'One Day for Change (ODFC)' campaign. This year saw 6,646 Dentsu Aegis Network staff give over 33,000 hours of time to charities under the theme of 'Champions for Children'. Time was spent working with young people across the broad spectrum of health, education, water, abuse, family and housing needs. Malaysia held a school roadshow to educate children on cybersecurity; Singapore cleaned up and delivered food supplies to children's homes while Hong Kong provided children with a VR experience powered by Google Cardboard at the Po Leung Kuk annual charity art exhibition. Staff in Dentsu Aegis Network Australia / New Zealand partnered with more than 40 organisations supporting a variety of causes, including The Youngcare and Foodbank.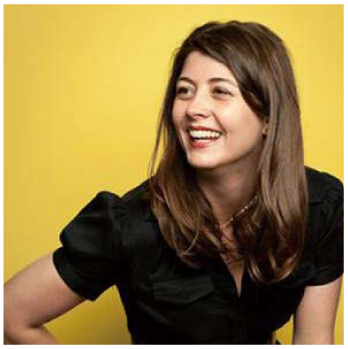 1. What is the most important issue we, as a global advertising and marketing group, should tackle in the digital economy?
To make the digital economy flourish, it's important that people feel able to start up their own businesses. Our future economic health relies on healthy entrepreneurial activity. But our own research shows that women especially feel less confident to start and grow their own businesses. The start-up culture remains overwhelmingly male. So what can we, an organization that is very diverse, do to support female enterpreneurs? And what can we still do to improve our own diversity, improving opportunities for everyone?This I think are the most important issues in the digital economy.
2. What is the most important thing for you when it comes to taking action?
For me, the important element is inspiration. Why are we doing this and how do we inspire our colleagues, clients and partners to participate? The success of every initiative depends on how many people it inspires to join the movement. I learnt that it's key to really outline why we're doing what we're doing – for instance through thought leadership – and continue to produce content to inform and engage our people.
3. What are you proud of last year (1 January – 31 December 2017)?
This year I've been leading on the development and growth of our Female Foundry initiative. Aiming to help 100 female enterpreneurs through mentoring in 30 countries in 30 months, I've been working to engage our teams to launch Female Foundry locally. Whether it's Brazil or Mexico, or South Africa or Holland, the response is always positive and women (and men) are keen to make a contribution. I'm proud that we're supporting women now and even more in the future.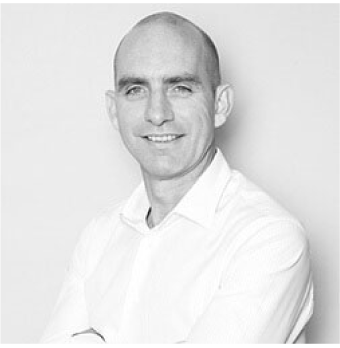 1. What is the most important issue we, as a global advertising and marketing group, should tackle in the digital economy?
As a large international organization, it's imperative that we activate our people to give back to the local community and take action to reduce climate change. This is an essential part of what it means to be a digital economy business, particularly one with 75% of our people under 32 years old. From an environmental point of view, this means reducing our carbon emissions as much as we can. In terms of community investment, this means focusing on shifting to skills-based volunteering through helping charities communicate better.
2. What is the most important thing for you when it comes to taking action?
As CEO, the most important element for me is making sure that everyone gets an opportunity to get involved, whether it's in climate change or community campaigns, and whether it's one-off or on-going. I'm most passionate about engaging our people around the Sustainable Development Goals and ensure that we use our skills and experience to tackle the world's biggest challenges. Again, it is about the company putting in place the right conditions, such as a culture of volunteering and a volunteering allowance, to ensure that people feel free to take part.
3. What are you proud of last year (1 January – 31 December 2017)?
I've taken on a role in the new CSR & Society Steering Committee, representing the Asia Pacific region. In that capacity I contributed to the development of the new Society agenda for the company, selecting the key global society initiatives and putting in place the right policies and structures to make them flourish. Playing that ambassadorial role is just as important as getting involved on One Day For Change here in Hong Kong!