Climate Change Countermeasures
Governance
The CSR Committee takes a lead in determining Company policies and key items related to global climate. These are discussed by the CSR Committee, before being reported to the Group Executive Management Committee.
Strategies and Responses
Based on the Group's environmental policy, the CSR Committee conducts performance evaluations on sustainability and provides feedback to business units through the CSR Promotion Committee. During this process, risks and opportunities are discussed from medium- and long-term perspectives. This is imperative, given that environmental protection is one of the key targets of the Group's Medium-term CSR Strategy 2020.
Risks and Opportunities
With the recent expansion of our international business involving M&As and other arrangements, our global environmental burden may increase. Recognizing the issue as an emerging risk, in collaboration with DAN we are working on ways to reduce this burden.
Initiatives to Reduce CO2 through SBT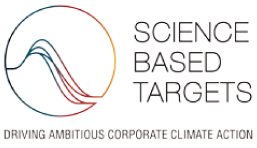 To realize a decarbonized society, the Dentsu Group aims to achieve the 2°C target(※) stipulated in the Paris Agreement, an accord within the United Nations Framework Convention on Climate Change, with the goal of reducing greenhouse gas emissions based on scientific evidence by establishing Science Based Targets (SBT). Dentsu received the international Science Based Targets initiative certification in recognition of having established science-based goals. The Dentsu Group aims to reduce Scope 1 and 2 CO2 emissions 24% by 2030 compared with 2014 levels, and to reduce Scope 3 (business trips) CO2 emissions 25% per employee by 2050 compared with 2015 levels. We plan to continue tackling climate change issues by making further efforts to reduce CO2 emissions.
In fiscal 2017, SBT achievements included a 14.3% reduction in Scope 1 and 2 CO2 emissions compared to fiscal 2014 amounting to 54,184 tons. In addition, Scope 3 (business trip) CO2 emissions per employee were 0.88 tons/employee, a reduction of 2.4% compared to fiscal 2014. Going forward, we will further promote efforts to reduce CO2 through SBT and contribute to the resolution of climate change issues.
DAN Climate Challenge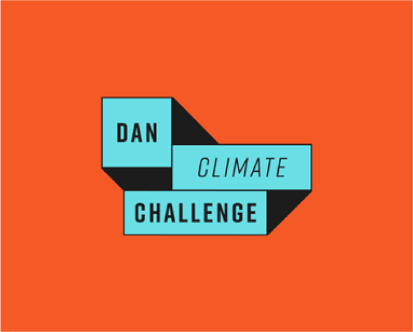 To coincide with the COP23 in Bonn, Germany, November 2017, Dentsu Aegis Network launched the DAN Climate Challenge. The campaign was about driving action across our network to support our global DAN Environment strategy, and help people understand how they can get involved in initiatives to help DAN reduce its carbon footprint. The first part was designed to engage, featuring a quiz of 12 fun questions and a helpful tip or insight alongside the answer. The challenge then aimed to enable long term, sustainable change within our business, through ideas from our innovative employees. Through features such as "Save the Planet in 60 second" videos and 'How-to' guides, the campaign allowed our employees to step outside their comfort zone and find ways to do something good for our organisation, and our planet. With over 1,800 people taking the quiz and over 14,500 impressions on social media, people from 20 countries engaged with the campaign and the DAN Climate Challenge proved a great success.
Company Car Sharing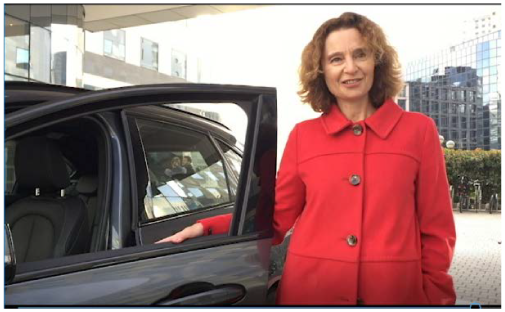 A Denstu Aegis Network France car sharing scheme was launched in the Paris office, with the aim of reducing the carbon footprint of company cars. Employees were able to use one of three company cars (including an electric car) for meetings, lunches and evenings, in addition to electric bicycles. The scheme reduced the cost of company cars as well as the 29% of carbon emissions that were attributed to them.