Participation in International Initiatives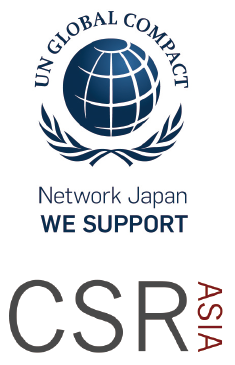 Dentsu participates in international initiatives in order to contribute to global social development, and strives to address activities with a focus on environmental, social and governance (ESG) issues and to promote information sharing. The Company joined the United Nations Global Compact in December 2009 and upholds its 10 principles on human rights, labor, the environment, and anti-corruption. It submits a CSR report every year to the UN Global Compact, and compiles an annual stand-alone activities report (Communication on Progress: COP) aimed at the realization of the 10 principles.
Dentsu also has become a member of CSR Asia, the largest CSR-related think tank in the Asia– Pacific region, which focuses on deliberation of ESG issues in Asia and the strengthening of alliances with companies in Asia.