Top Message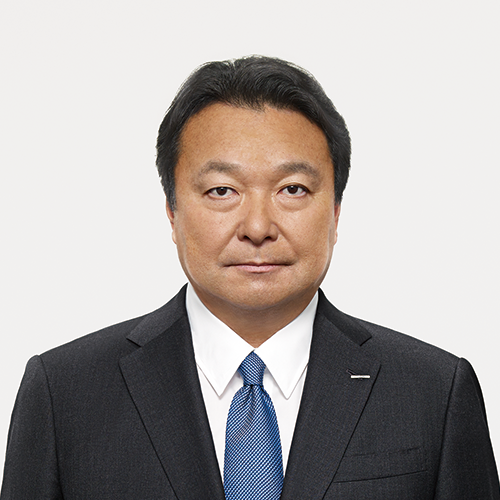 The Company Environment
2016 has been an important year for the Dentsu Group, where we have strengthened both our business and client offer in a fast-changing market.
The Group continued to make progress against its digital and data ambitions and achieved good new business momentum in challenging market conditions. We have a strong leadership team, a progressive talent agenda and we continue to invest for long-term growth. As a result, Dentsu Group is in a good position to deliver increased value for our clients.
We continued to make improvements to our working practises following the labour management issues in Japan. In November 2016, we launched the Dentsu Working Environment Reforms Commission. The Commission has been carrying out major reforms to improve our work environment and discourage long working hours.
The independent advisory committee, established in February 2017, will conduct ongoing monitoring of these reforms to ensure their progress and effectiveness. In addition, we are appointing outside directors to the Board directors as part of our Group corporate governance.
As Chief Executive Officer, I take these reforms very seriously and aim to complete all associated structural changes by the end of 2018.
Business Changing to Reflect Society
We believe that the Group's business must also continue to evolve to keep pace with the changing business environment. Technological innovation, centred around digital technology, continues to accelerate. Client companies and business partners are responding to the changes by looking to new ways of doing business. This change provides an opportunity for Dentsu Group to ensure its clients' benefit from its market-leading products, services and capabilities to help navigate the complexity of the digital economy.
Against this backdrop, in the international business, we have made the M1™ platform, by Merkle Group Inc. (Merkle) —acquired by Dentsu Aegis Network (DAN) in 2016—the global data platform for all of DAN. Over 20 client companies of DAN have started testing M1™'s capabilities, and in 2018 we plan to link data through M1™ for all media planning and activation in the US. We will strengthen our global competitive network through our leadership in digital technology and media content.
In addition, in Japan, we will respond to the rapid changes in consumer behaviour by showcasing new ways of engaging consumers. In September 2017, we set up People Driven Marketing™ using our wealth of online and offline consumer behaviour data. This is an integrated marketing framework that visualizes targets, using some of the best and largest domestic audience data. It allows a comprehensive management of all stages - from awareness to purchase, to repurchase - through funnel-analysis modelling (which narrows down potential target customers). The Dentsu Group is working to further strengthen its systems and develop our digital solution capabilities, including marketing intelligence.
Group Beating Stakeholder Expectations
Companies are increasingly expected to carry out their social mission and increase corporate value through the lens of environmental, social and governance (ESG) issues. In the area of governance, a particularly important aspect of ESG, we switched to being a company with an Audit and Supervisory Committee in 2016, and are working to strengthen the auditing functions of executive officers, while enabling swift decision-making and agile business execution. We are also engaging proactively in the Sustainable Development Goals (SDGs) formulated by the United Nations, which aim to address some of the most pressing societal challenges by 2030.
The Dentsu Group will continue working to create corporate and shareholder value and I look forward to building on this momentum going forward.