Japan business 1
Robust Business Foundations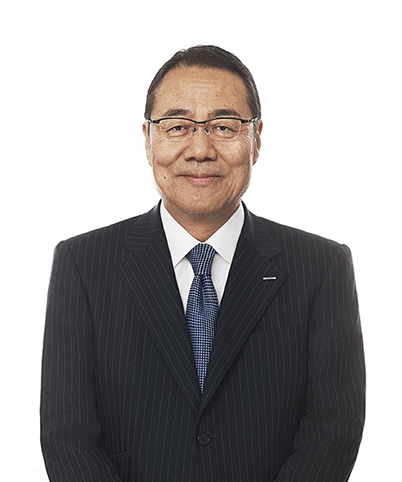 While pursuing reforms, we will further hone our unique strengths to promote Dentsu-specific solutions.


Competitive Advantage in the Japanese Market
The Dentsu Group has acquired a leading position in the Japanese market by virtue of its creativity, ability to execute and innovative solutions. In addition to helping its mainstay clients—prominent Japanese corporations—develop their operations overseas, the Dentsu Group helps DAN's core clients—leading global companies—develop their business in Japan. In these ways, we are further cementing the Dentsu Group's business foundations in Japan.
In the lead-up to the Tokyo 2020 Olympic and Paralympic Games, we are doing our best to address digitization and other societal changes. In doing so, we aim to help invigorate Japan and help the country grow as we roll out the Dentsu Group's unique solutions in spheres including sports, content and digital domains. This will allow the Group's Japan business to leverage growth opportunities for the Group.
The Dentsu Group's Japan business has a distinctive global business model, since we are neither a branding nor a media agency. Rather, we offer Dentsu-specific solutions to issues our clients face.
The Group's Japan business is being called on to innovate in order to address the myriad issues that are arising, such as problems in the work environment and inappropriate digital operations. At the same time, the Group must maintain its strength in resolving the various issues that clients face.
Amid these innovations, below are some examples of the solutions the Dentsu Group is creating to provide significant value by leveraging media, digital solutions, and technology.
We are significantly increasing the effectiveness of all solutions by making consumer behavior visible, both through digital and non-digital data.
We are providing consumers instantly with optimal content and solutions by linking to real-time weather, time and positioning data.
By leveraging artificial intelligence and ultrahigh-definition image (4K and 8K) technologies, we are making sports and other content more enjoyable.
In the lead-up to the Tokyo 2020 Olympic and Paralympic Games, we are launching full-fledged initiatives throughout Japan in such areas as sports, culture, urban development and technology. As Japan's leading solutions company, the Dentsu Group is committed to helping clients in business activities related to these categories. Furthermore, we aim to enhance the global value of the Dentsu Group by extending across the globe the Dentsu-specific solutions we have created in Japan. At the same time, in Japan we will create new value and communicate it worldwide.