Network Brands
Network Brand
Dentsu Group Brands That Enhance Our Capability
The Group has a unique operating model designed for marketing convergence and globalization, the major driving forces of the advertising world. This operating model is enabled by a one-P&L-per-country structure (outside of Japan), unique in the industry, which empowers our local teams to offer high, value-added and integrated services to clients at a local level, supported by a global infrastructure.
Key elements of this infrastructure are our ten global networks and five specialist/multimarket agency brands, which deliver our integrated, specialist approach, supported by local agency brands in certain countries.
Group companies collaborate seamlessly to achieve shared business goals, while our top-class professionals from various fields are incentivized to collaborate across agencies and countries, thus providing integrated, specialist client services.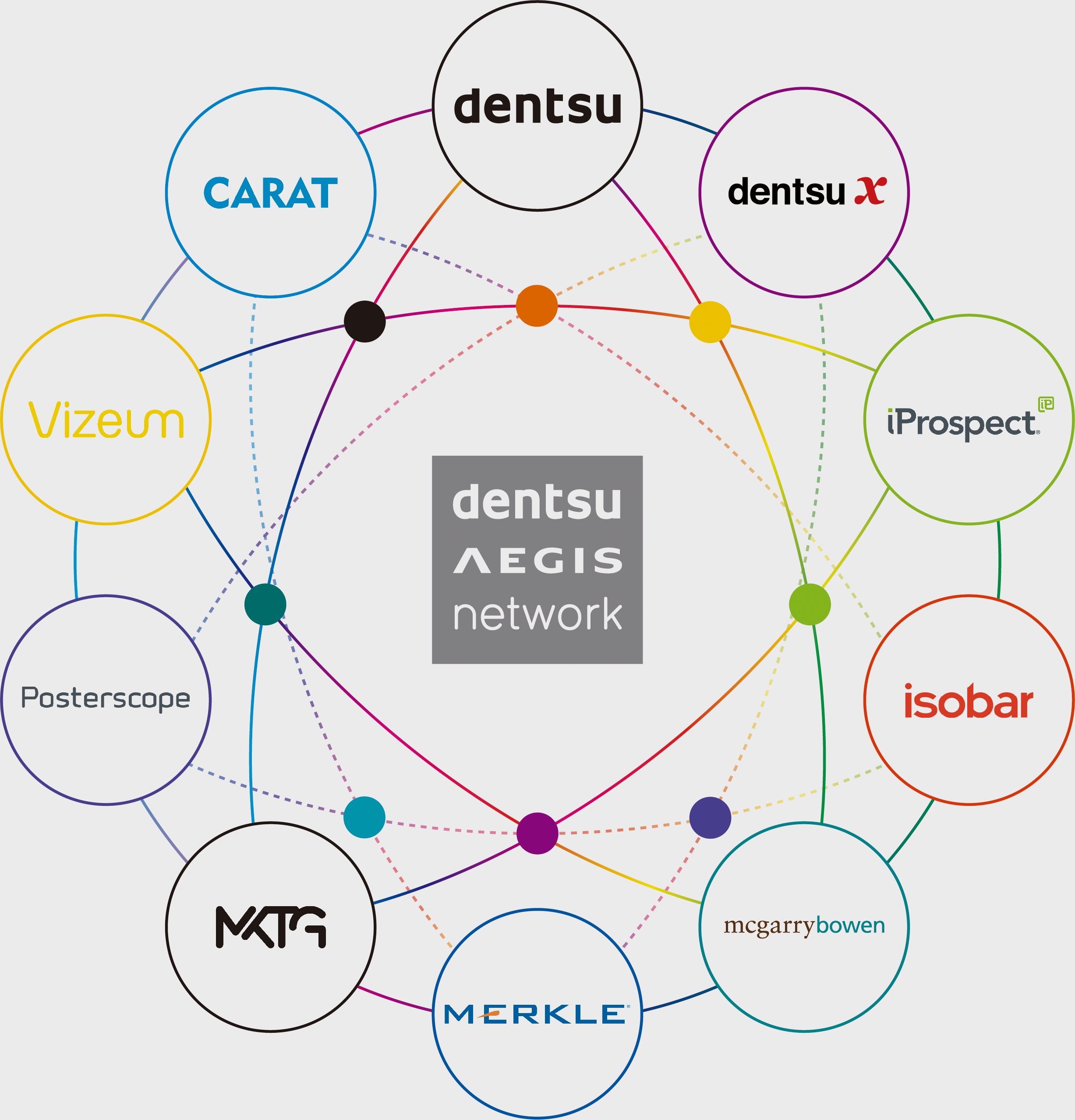 What we do for our clients
We offer a broad range of leading products & services across the marketing value chain, designed to help our client's brands win in the digital economy
Media and performance
Media Ecosystem Development
Audience prioritization & insight
Strategic communications planning
Media planning and buying
Programmatic execution
Ecosystem evaluation & forecasting
Performance Marketing
Tech-assisted digital optimization
Conversion optimization
Advanced analytics & attribution
Data fusion & activation
Econometrics & modelling
Data, CRM & Direct Communications
Customer data consultancy
Customer value strategy
Data management & integration
CRM & customer communications
Intelligent content & editorial
Media Innovation at Scale
Global media partnerships
Mobile & social strategy
Tools, systems & automation (M1)
Machine learning & AI
Content, creative and technology
Customer Experience Design
User journey insight
Omni-channel experience design
Social & mobile customer service
Physical & digital experience build
Digital product development
eCommerce & Service Design
Service & platform development
Ecommerce consultancy & build
Content management, portals, mobile, wearables, applications
Web services, security & support
Digital transformation
Brand commerce
Digital marketing/ brand stories and immersive experiences
Holistic digital ecosystems
Digital product design
Machine learning & AI
Advertising Creation
Idea creation
Omni-channel advertising creative
Events management
Social & content creation
Data-driven creativity
Entertainment Investment & Rights
Brand & Digital Design
Brand communications strategy
Web and app design
Animation, graphic design & special effects
Brand innovation—e.g., VR & AR design and production