Initiatives for Responsible Marketing and Communications
Social Issues

Impact of advertising expressions on consumers
Advertising and marketing that respects the rights of the socially vulnerable
Improving creative and business ethics and enhancing creativity
Ensuring editorial independence
The Dentsu Group's Approach

In recognition of the substantial impact advertising has on society, we must not only pay the utmost attention to advertising expressions by establishing behavioral policies and guidelines for creative and business activities, but strive to maintain independence with regard to printed materials. Also, we must return marketing and communication skills accumulated up to now to wider society, creating a sustainable society alongside consumers.
Dentsu Creative Code
Society is substantially impacted by creative output and process centered on advertising. In recognition of our social responsibility and in order to fulfill our role, we position customer development and the creation of a better society as our mission. To this end, we established the Dentsu Group Creative Operational Code, a behavior policy for every employee involved in creative businesses in all Dentsu Group companies, units and divisions. We make an effort to improve ethics and creativity within creative businesses by constantly learning and improving.
Guidelines Regarding Advertising and Marketing That Affect Children
In 2016, NGO Save the Children Japan published Guidelines Regarding Advertising and Marketing that Affects Children formulated by the NGO's Children's Rights and Marketing/Advertisement Review Committee. Dentsu cooperated with the formulation of these guidelines through Global Compact Network Japan.
Heart Attack AdsDentsu Aegis Network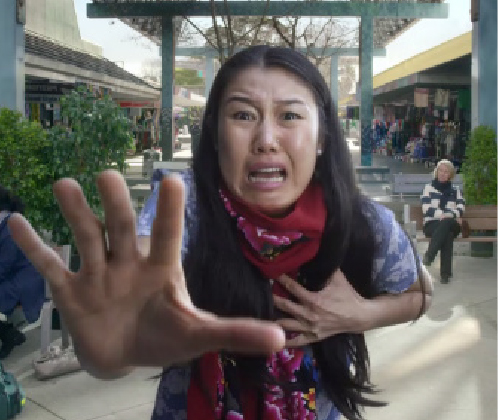 The New Zealand Heart Foundation conducts activities to eliminate the premature death of citizens from heart attacks. Heart disease is the leading cause of death in New Zealand, and although it causes 6,500 people to lose their lives every year, about half of these cases could have been prevented. Dentsu created an advertisement to show that the symptoms of heart attack imagined by most people are quite different from the actual symptoms. The commercial depicting the "man on the bench" urges viewers to call for help and treat seriously anyone exhibiting similar symptoms. As a result, according to emergency services reports, there was a 28% increase in calls about cardiac anomalies and a 54% increase in calls from those who noticed symptoms. One hospitalized patient said this advertisement caused him to take action and saved his life.
Fami NaviDentsu Aegis Network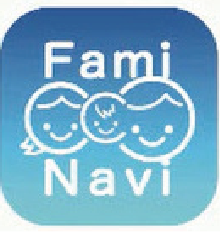 In China, traffic accidents are rising at a rate of 10% per year due to an increase in both the number of cars on the road and dangerous driving. DAN China developed the Fami Navi app for Citroën, which seeks to establish a position in the Chinese market and increase its share of domestic advertising. The app has a traffic safety education picture book for children and a navigation function for drivers. Children can learn about traffic safety by reading the illustrated book with their parents, and at the same time they can record their own voices.
Children's voice recordings can also be used for navigation when driving. This app is useful for safe driving, and more than 90% of the users say that the Fami Navi app has helped them drive more safely than in the past.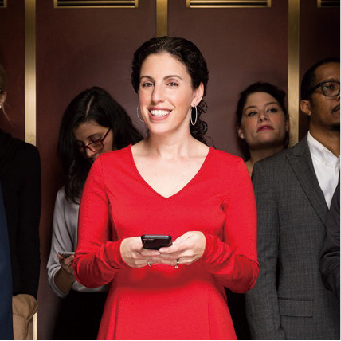 1. Why should we, as a leading global agency, invest in Corporate Social Responsibility (CSR) and sustainability?
Now more than ever, people want more meaning out of the work that they do and less of a gap between their work-life and their passions. In fact, 64% of millennials say it's a priority for them to work in order to make the world a better place. Meanwhile, many non-profits struggle to get great marketing talent because they don't have the marketing budgets to do the good work that their kind of causes deserve. We are uniquely qualified to bridge that gap.
2. What is the most important thing for you when it comes to taking action?
It's important to have a high do-to-say ratio. Lots of companies talk about the importance of CSR and sustainability, but not all take action and create the time, space and empowerment to actually make it happen.
3. What are you proud of last year (1 January – 31 December 2016)?
There's an old saying that goes, "Give a man a fish, he eats for a day. But teach a man to fish, and he eats for life." What we have done with The DEN, the digital education for non-profits, is teach non-profits to fish. We created a curriculum to teach hundreds of non-profits simultaneously how they can improve their digital marketing, which is especially important when many non-profit's marketing teams are very small and cannot invest in specialized skills. By creating the DEN, instead of just doing one or two big pro bono campaigns for a couple of non-profits, we are helping hundreds of organizations take advantage of newer mechanisms to reach a new generation of donors. I'm most proud of how we've educated non-profits around the world, using technology and social media to reach people all over, and improve the quality and effectiveness of their marketing.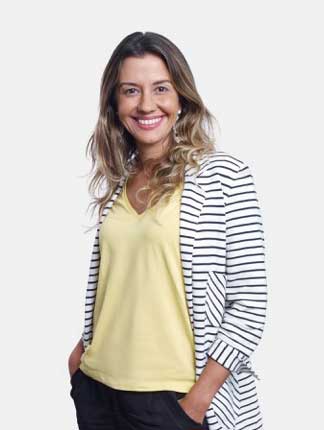 1. Why should we, as a leading global agency, invest in Corporate Social Responsibility (CSR) and sustainability?
Companies are not bubbles. The business decisions affect society and society affects the business. When a company invests in sustainability, in a strategic way, it returns to the business, making that company stronger and well prepared to the challenges of the future. Besides that, if we want to be one step ahead in our market, as a leading global agency, we need to behave ourselves like that in terms of business thinking. I strongly believe that sustainability is a contemporary way of doing business. It is good for the business, it is good for the employees, it is good for the clients, it is good for society. This is a win-win game.
2. What is the most important thing for you when it comes to taking action?
Taking action in CSR means collaboration and partnership. In order to make things happen, we need people with different backgrounds, from inside and outside the business. A wide network of partners from outside the business is essential to keep us updated with the best sustainability practices and the necessary knowledge to rise the impact of our projects. I also believe that is very important to care about execution, doing the best with the available budget. That's why setting priorities is indispensable to reach the desirable results.
3. What are you proud of last year (1 January – 31 December 2016)?
In 2016, we developed an amazing project by NBS Rio+Rio (NBS social business): "Favelagrafia", with the objective to build a new image to the "favelas" (slums) in Rio de Janeiro, territories that comprise 22% of the city population. In order to show that "favela" is much more than drug traffic, guns and danger, we selected nine young non-professional photographers in nine different communities in Rio de Janeiro and empowered them with a photo workshop and an iPhone. The quality of the pictures taken by them was so impressive that we got the opportunity to have a photo exhibition in the most famous art gallery of the city (Modern Art Museum of Rio de Janeiro – MAM). "Favelagrafia" provoked an important public debate regarding the prejudice associated to the "favela" image and to its dwellers, reaching a huge premium spontaneous media space in Brazilian and international media. By this project, we were able to empower the invisible talented people from the communities, we shared a new look at "favelas" and transformed it into art. That is why I'm so proud of this work.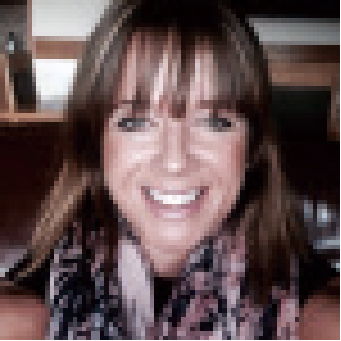 1. Why should we, as a leading global agency, invest in Corporate Social Responsibility (CSR) and sustainability?
At a broad level, I strongly believe that we should be able to demonstrate that we are a responsible business throughout all levels of our network. As a leading agency in the advertising industry we do have a responsibility in what and how we market to and communicate with our consumers on a day to day basis and it is getting increasingly more important to clients. Within our organization investing in CSR supports the type of culture we want to create within our network. In the UK market our people are given two days volunteering time. Not everyone makes use of these days unfortunately but with a focus on communicating the ways in which people can spend their time and skills and by creating programmes (like The Code) that they want to support – we are already seeing an uplift which is great to see. Overall it provides opportunities for our people to make a difference and do some good in society. There is plenty more we can do, for example looking at more proactive ways that we can work with our clients to support the CSR and sustainability agenda together and to ensure we align what we do to the business strategy and along the way we get the buy in and ownership at all levels.
2. What is the most important thing for you when it comes to taking action?
First off, ensuring what we do fits in with the business strategy, direction and supports our culture and values. Time is precious and we are all busy so if it doesn't add value perhaps we shouldn't be doing it. I am a planner! So I'll always have a plan - having a strategy with a clear aim and objectives is important. But most importantly for me, it's having a team of engaged people who have helped shape it and are willing to get stuck in - at the end of the day it's the team around you who will make it a success.
3. What are you proud of last year (1 January – 31 December 2016)?
I joined the UK Communications team just over a year ago and from a volunteering perspective I noticed that we weren't making the most of the skills and expertise in our organization, and that our industry wasn't that well known within schools. And with conversations with senior management wanting us to do more, there was also a huge opportunity with the Apprenticeship levy coming in place in 2017 to somehow bring all this together. So, over three or four months and working with HR we came up with The Code. A new school program which would allow our organization to collectively volunteer their time into schools, share their skills and to educate the younger generation about our industry and as a result hopefully open up the doors to future talent. I am really proud of this achievement. In a short space of time we built something from nothing, we got funding and buy in from across the business and created something meaningful and that we hope will make a real difference over the next few years.