Contributing to the Community
The Dentsu Group's Approach
Group Community Activities
To engage in sustainable corporate activities, we require a social license to operate—in other words, we must be accepted by the community. To gain the confidence of society, we must continue to provide high-quality solutions.
At the same time, we must never forget that irresponsible actions can have an adverse impact on the community and result in the loss of confidence. We aim to be socially accepted through a variety of community activities. We will share the marketing communication skills accumulated through our business to give something back to society and promote a sustainable society with consumers.
UNESCO's World Terakoya Movement Kakisonji-hagaki ProjectDentsu Inc.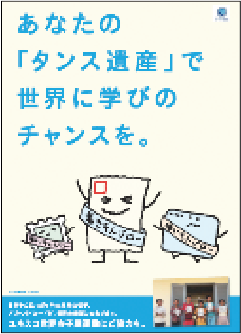 Supporting UNESCO's World Terakoya Movement Kakisonji-hagaki Project, an effort to increase venues (terakoya) to acquire literacy, is sponsored by the National Federation of UNESCO Associations in Japan and has been going on for more than 13 years. In order to encourage people to relate more to kakisonji-hagaki (unusable prepaid postcards) and have fun gathering them, Dentsu has been using its ideas and communication skills to raise awareness for the activity. In addition to creating the activity's support character Kakisonjiro, which made its debut last year, Dentsu created the characters Harisonjiro for unused stamps and Tsukaisonjiro for unused prepaid cards. The three characters made their debut as Tansu Isan Sankyodai (three legacy brothers from the drawers) representing the "legacies" forgotten in household drawers. This year, we collected ¥507.6 billion through Tansu Isan (approximately 1.1 million postcards) that was donated to help educate approximately 100,000 people in developing countries.
Kakisonji-Hagaki Project ➡ http://www.unesco.or.jp/terakoya/kakisonji2017/
Japanese NPOs, NGOs Tackling Global Food IssuesDentsu Inc.

During the month of October, when World Food Day (set by the United Nations as October 16 of each year) is commemorated, NGOs, NPOs and UN agencies take the lead in efforts to resolve starvation and food issues. Dentsu began supporting this effort in 2014. In 2016, we created Nokorimonogatari— Taberu o Kangaeru creator stamps. This activity is supported by numerous people who use a messaging app to share the adorable mutter character dressed in leftover food. A special World Food Day month website features an archive of news related to food called Taberu, o Kangaeru Tsushin.
World Food Day ➡ http://www.worldfoodday-japan.net/tabetsuu.php
Advertising Elementary SchoolDentsu Inc.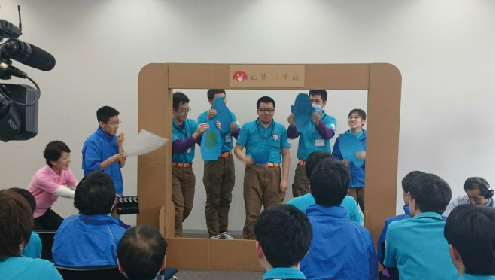 The Advertising Elementary School was started in 2006 as a project to foster children's communication skills. Dentsu developed program materials together with Tokyo Gakugei University over three years. In these classes, children express a theme in 15-second commercial skits. Through this process, the children learn skills such as creative thinking, decision-making, how to express ideas, and group problem-solving techniques while having fun. With the recognition of the importance of communication skills development becoming widespread in the education field, use of the program in classes taught by school teachers is increasing, and over 36,000 students at 281 schools have taken part in this activity as of March 30, 2017. Further, since August 2016, Dentsu Solari, a special-purpose subsidiary where people with disabilities work, has conducted ongoing efforts to create commercial skits.
Advertising Elementary School ➡ https://www.dentsu.co.jp/komainu/
Program to Strengthen and Support NPO Organizations: Keys to CommunicatingDentsu Inc.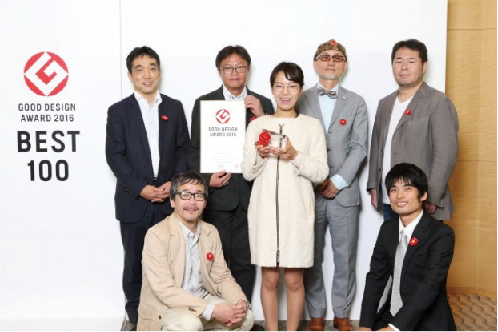 For NPOs, communications skills are fundamental and essential skills to lead an organization, increase the number of supporters and collaborators, and engage in activities. In cooperation with JAPAN NPO Center, Dentsu has been advancing the Keys to Communicating program in a manner that utilizes each organization's respective specialties, to provide support for the improvement of communications skills of NPOs. Dentsu employees and members of NPOs serve as presenters at seminars held throughout Japan. As of December 31, 2016, Dentsu has conducted seminars more than 125 times, with a cumulative total of around 5,000 participants. In 2016, we were awarded the Good Design Best 100 prize, in recognition of our social contribution activities that take advantage of collaborative efforts and expertise.
Support for Chinese Advertising Human Resources Development and Contribution to Japan–China Private Sector ExchangesDentsu Inc.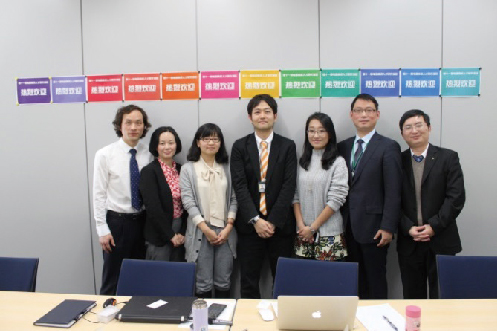 Since 1996, Dentsu has continuously undertaken activities to support advertising education and human resources development in China. In 2016, we commemorated the 20th year of these activities. Responding to the needs of advertising-related education in China, Dentsu holds a variety of programs, such as selecting young educators from Chinese universities to train at the Dentsu Head Office, holding Dentsu Student Advertising Seminars for those studying advertising, setting up the Dentsu Innovation Lab, and conducting publishingrelated activities. In August 2006, Dentsu was presented with the Education Support Special Contribution Award and, for three consecutive years—in 2014, 2015 and 2016—we received the Most Valuable Partner Award from the Chinese Ministry of Education.
Participation in Michinoku Fukkou Jigyou PartnersDentsu Inc.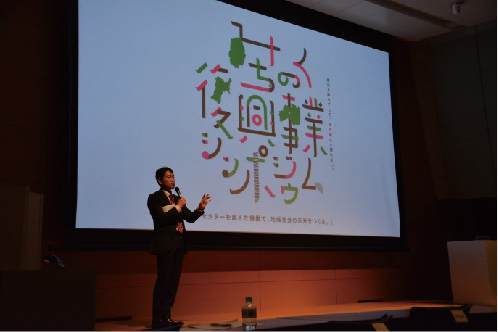 Since June 2012, Dentsu has been participating in the Michinoku Fukkou Jigyou Partners platform to support next generation leaders engaged in the reconstruction of disasteraffected areas. We work jointly with the NPO ETIC.* and five companies (Isuzu Motors, Kao, Sompo Japan Nipponkoa Insurance, Toshiba and Benesse Holdings), conducting training programs intended to enable Tohoku regional organizations to contribute more to regional revitalization, hosting symposiums to disseminate information, and engaging in other Tohoku-region support activities.
Michinoku Fukkou Jigyou Partners ➡ http://www.michinokupartners.jp/
One Day for ChangeDentsu Aegis Network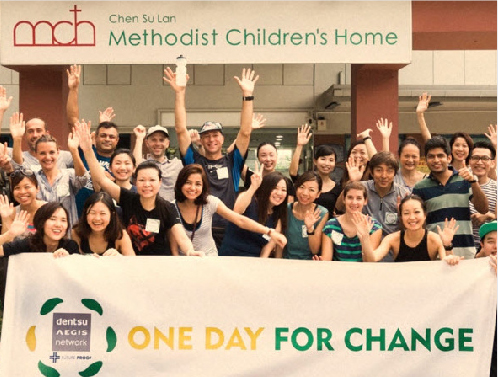 2016 saw the third One Day For Change as organised across the 14 countries that are part of the Asia Pacific region. This is an established volunteer day held annually in the months of May and June. This year the theme was "championing children". All countries organised DAN-wide activities that involved helping underprivileged children on a range of issues from health, education, water, abuse, family residence and other issues. More than 12,000 colleagues participated in over 60 activities, providing more than 100,000 hours of work for local communities and helping more than 50 charities directly.
UCH Cancer FundDentsu Aegis Network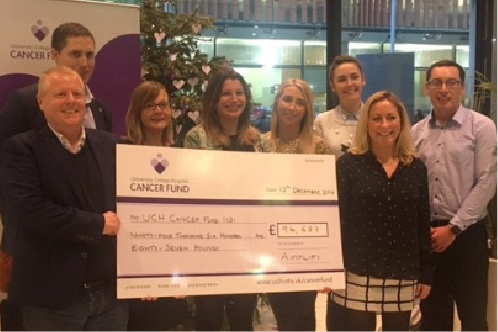 The partnership between Amplifi UK and the UCH Cancer Fund started in 2014 and supports a cancer centre in London, United Kingdom. Through fundraising, volunteering and pro-bono activities, the agency has helped the charity raise over £100,000 and dozens of volunteers regularly visit the cancer centre. The agency has also amplified the sports sponsorship from rugby club Saracens and involved clients and partners to support the charity. This partnership has made more than 300 Amplifi UK colleagues familiar with the impact cancer has on patients and their families.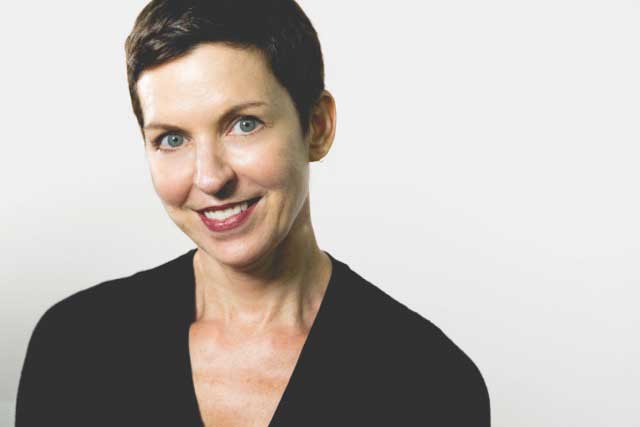 1. Why should we, as a leading global agency, invest in Corporate Social Responsibility (CSR) and sustainability?
Our industry has seen vast amounts of change driven by technology and the evolution of the digital economy. With an extensive background in delivering digital solutions, I think we are perfectly positioned to create a wider impact on society, helping brands and consumers navigate the intricacies of our new reality and delivering shared digital value. Investing in CSR and sustainability not only presents some important social and business opportunities, but also our growing talent pool is more keen than ever to be involved in socially conscious programs.
2. What is the most important thing for you when it comes to taking action?
I feel Dentsu Aegis Network is truly leading the industry towards a more socially conscious approach to the digital economy – adding 'Society' as one of our key stakeholder is a perfect example of this. We have the right mind set, but in the throes of our everyday life, it is easy for CSR programs to take a back seat. Over 50% of our employees are under 30 with impressive skillsets and strong appetite to work on social responsible projects. We have both the support and resource to enable an investment in CSR and sustainability, so now it is vital that we organize strong working groups around each initiative to maintain this momentum.
3. What are you proud of last year (1 January – 31 December 2016)?
In 2016, Dentsu Aegis Network commissioned a bespoke research project on the emergence of female founders in Southeast Asia and subsequently launched the Female Foundry. This is a program designed to mentor, develop and find funding for female-led start-ups across South and Southeast Asia. Dentsu Ventures and four other VCs all served as amazing partners, participating in our capstone event, a Demo Day, where they had the opportunity to hear pitches from qualified candidates looking for Series A funding. This pilot is an industry first for Asia Pacific and has since been adapted into a blueprint for China, Latin America and Sub- Saharan Africa. I am thrilled that Latin America has just announced its adoption of the program in Q3 of this year.
Our Female Foundry and the #HearHerVoice initiative will hopefully help bridge the gap, equipping women with the access and relationship they need to succeed. I couldn't be more proud that I am part of a team and organization who feel this is a global initiative worth pursuing.