Japan Business
(Dentsu Japan Network)
Our Vision
Developing integrated solutions
utilizing the allocation of diverse assets
Hiroshi Igarashi

President & CEO
Dentsu Japan Network
Japan represents the Dentsu Group's largest market. In fiscal 2019, it accounted for 40.5% of the Group's revenue less cost of sales, and 51.5% of its underlying operating profit. With advertising as our core business, our services go beyond marketing communications to provide integrated client support.
This year, in line with our transition to a holding company structure, the Dentsu Group underwent restructuring and formed an in-house company, Dentsu Japan Network. The network represents more than 130 Group companies and approximately 20,000 employees.
The aim of the restructuring was to develop integrated solutions that resolve challenges by organically linking and integrating our Group companies and employees.
Expanding Digital Capabilities
Digital infrastructure has assumed greater importance recently, due to its support for social services amid the COVID-19 pandemic. As society is being transformed, changes in human behavior are accelerating and society is moving toward the next stage.
We believe that supporting client business growth is in line with our efforts to resolve social issues, and so we will continue to focus our efforts on expanding our digital capabilities.
Based on advances in the traditional advertising domain, we will propose new ways of using traditional media, starting with the digitalization of television.
In addition, we plan to develop a wide range of digital solutions beyond those of the communications domain, so that we might better understand client marketing issues and support them as they work to digitalize all marketing channels. Our efforts here will include mass advertising to increase interest; expanding e-commerce capabilities on client websites; and developing methods for the online retention of users who purchase clients' products.
Further, we will provide solutions related to digital transformations using technology linked to advanced analysis of Dentsu's proprietary user behavior data, as well as advanced analysis and issue resolution capabilities, focused on client product production and distribution processes.
Our fourth area of focus will be the advancing of solutions using existing and new platforms, as well as promoting services that integrate a broad range of resources.
We will take on the challenge of establishing our position as a partner in the transformation of client business. And, in addition to client product advertising and publicity, we will provide assistance in a number of ways. In tandem with product development, including business design and market creation—reflecting the global environment, regional communities, and other stakeholders—we will commit even more deeply to the success of client products and services. We will provide business development know-how to support new management challenges and changes facing clients, as well as solid support for transformations in corporate culture and the reorganization of organizational and business processes.
In the new normal society, themes that will remain important include the continued health of each employee of Dentsu Japan Network, the promotion of workstyles that make all business processes effective, and the establishment of a corporate foundation where individuals can continue to grow.
Through the expansion of capabilities that contribute both to the growth of society and clients, as well as to the creation of opportunities for individual growth, we will do our utmost to realize the sustainable growth of Dentsu Japan Network.
Performance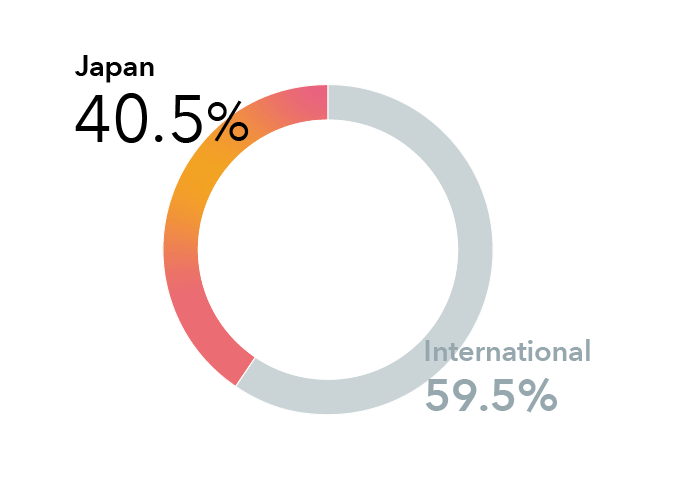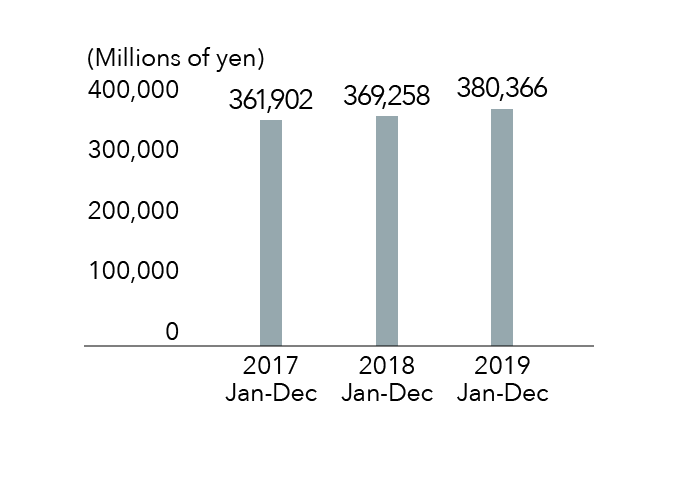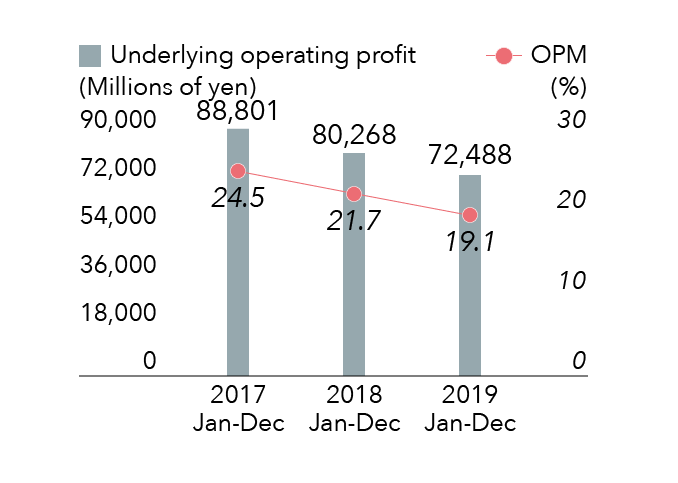 Overview of core operating companies
Dentsu Inc.
Aiming to Become the Leading
Marketing Company
Norihiro Kuretani

Director, Executive Vice President
With marketing communications at the core of its activities, Dentsu Inc. is the largest unit within the Dentsu Group. Since its founding, it has helped build the Japanese advertising market together with media and partner companies, and supported the growth of clients' businesses.
At present, Dentsu consults with and supports advertisers and media content companies who are trying to achieve business reformation and digital transformation, along with other clients. The company also prioritizes the planning and implementation of such marketing communication efforts as digital marketing, creative, media, PR, promotions, events, sports, and content development.
Dentsu provides the best integrated solutions to accurately grasp global changes while contributing to client growth.
In recent years, amid ongoing environmental changes resulting from digitalization and globalization, it has become increasingly difficult for client companies to solve the complex challenges they face.
Our employees have a rich array of creativity and follow a code of conduct that ensures all work is thorough and complete. We create and implement highly sophisticated solutions, based on the most advanced data and technology platforms, while collaborating with powerful partners in and outside the Group.
Our medium-term objective is to become the world's No. 1 marketing company. As demand grows for the formulation of plans and implementation of measures to enhance the experiences provided along the customer journey, and in order to realize the creation and expansion of clients' businesses, Dentsu will provide and integrate e-commerce, CRM, business designs, and digital transformation, in addition to conventional advertising communications.
Information Services International-Dentsu, Ltd.
Creating New Business Models Based on
the Vision of Humanology for the Future
Ryoichi Nawa

President, CEO & COO
Information Services International-Dentsu, Ltd. (ISID) was established in 1975 as a joint venture between Dentsu and the General Electric Company in the US. In November 2000, ISID was listed on the First Section of the Tokyo Stock Exchange and is the only systems integrator in the Dentsu Group. ISID develops business at six offices in Japan and four offices overseas (North America, Europe, China, and Southeast Asia) and collaborates with numerous global partners to support client businesses in Japan and abroad.
ISID's strengths are deep insight into corporate and social issues, and the ability to propose and implement solutions that make use of advanced technologies. Up to now, ISID has worked with Japanese financial institutions and blue-chip companies in the manufacturing industry, providing advanced IT solutions to reflect the changing business environment.
ISID provides clients with total support for IT-related management issues, from consulting services to system planning, design, development, maintenance and operations, as well as high value-added and unique IT solutions in areas including financial services, HR, accounting, manufacturing, and digital marketing.
Humans and technology are what ISID values most and what drive its competitiveness. In line with the company vision—Humanology for the future: Bringing people and technology together to shape the future—ISID develops solutions leveraging AI, IoT and other cutting-edge technologies, while supporting digital transformation within companies and society by creating new business models along with partner companies and clients.
Dentsu Digital Inc.
A Growth Partner in the Coming Age of
Digital Marketing
Soichi Kawakami

President
Amid dramatic upheavals in the global economy, as also in society and people's lives, the digital transformation of companies is becoming essential.
Against this background, Dentsu Digital was established in July 2016. Supporting the digital marketing efforts of over 600 companies, it is one of Japan's largest digital marketing companies, with 1,500 employees whose average age is 32 years.
In the rapidly evolving digital world, the Company is focused on strengths in three business areas that are at the core of its multifaceted support for corporate growth.
First: the promotion of next-generation marketing. Making full use of the latest technologies and data, Dentsu Digital produces the best experiences at all customer contact points, and is continuously expanding the fan base of corporations and brands.
Second: the introduction of IT platforms. These serve as the base for promotions and the development of appropriate data environments.
Third: digital transformation consulting. This transforms the business and organization of client companies.
Dentsu Digital creates a close global collaborative structure with mega-platform and technology companies to build business foundations that will generate innovations amid societal changes.
Through co-creations with the Dentsu Group's 130 companies in Japan, 880 overseas companies, and 66,000 colleagues, Dentsu Digital brings new opportunities for client company business expansion. It always strives to provide the best digital solutions.
Dentsu Digital leverages its employees' advanced expertise and passion to drive the creation of synergies between global talent, knowledge, and technologies on one hand, and further business expansion on the other.
As we continue to aspire to digital marketing innovation and evolve to meet future challenges, we aim to become the best business growth partner for our client companies.
Dentsu Live Inc.
Advanced Event Space Know-how
Resolving Client Issues
Seikyo Son

President & CEO
To accelerate our growth strategy in the promotion domain, Dentsu's former Event and Space Design Division was integrated with the Dentsu Tec event and space-related departments to create Dentsu Live Inc., which commenced operations in January 2017.
At present, Dentsu Live is resolving client issues by providing a one-stop service inclusive of event and space development planning, design, production, construction, and operations.
In addition to conventional event and space development activities, the Company is developing live marketing, leading to the cultivation of loyal customers; using cutting-edge technologies to improve experience value; undertaking store development and operations that support lifestyle changes; conducting entertainment and arena operations; and is involved in both space development enterprises and next-generation city branding businesses.
The Company retains a large number of event space specialists, who collaborate with numerous partner companies that have noted expertise, enabling us to be among those organizations with the most know-how, experience, and knowledge in Japan.
We offer highly advanced one-stop production services, from planning to implementation, construction, design, behavioral data analysis, and digital marketing integration. Many of our employees have the safety management training outlined in the Construction Business Act, enabling us to enhance project quality and safety.
Going beyond the core business domains of events, spaces, and exhibition video content, we create greater experience value, while seeking to develop business through the optimal combination of entertainment, sports, content, and IP businesses to engage in events, construction, and operational execution. We also focus on enhancing competitiveness through the creation of business centered on the real-time use of cutting-edge technologies and new technological research.