Dentsu Group SDGs-related Actions
Dentsu Group SDGs-related Actions

In the belief that the SGDs concern the entire Dentsu Group, it is taking part in the groundbreaking initiative Common Ground, along with five other top global advertising and marketing services groups: Havas, IPG, Omnicom, Publicis, and WPP.
The initiative, promoted by the global advertising communications industry, is aimed at helping to realize the SDGs. The Dentsu Group is currently working to raise awareness regarding Goal 3, which is Health. It is working with NGOs to prevent global infectious diseases, such as malaria and tuberculosis.
At the same time, the Dentsu Team SDGs project members, who promote the SDGs from a business perspective, are offering their services in the areas of SDG communication-related consulting and business co-creation, based on concepts and connections that the Dentsu Group is uniquely positioned to realize.
Dentsu Team SDGs

Dentsu Team SDGs is a project promoting activities in collaboration with the Dentsu Group in order to support stakeholder SDG initiatives. To promote awareness of the status of the SDGs in Japan, the team publishes lifestyle surveys.
To further an understanding of the SGDs and encourage initiatives within Dentsu, the team arranges seminars and workshops, engages in advertising communications consulting, and is responsible for business co-creation.
SDGs Communication Guide

The guidebook, with an emphasis on the SDGs, is designed for Company management and those employees involved in advertising.

SDGs-related Movie

It presents the Dentsu Group's aims for the SDGs and its role therein.

Second SDGs Penetration Survey

A survey was conducted in April 2019 targeting a total of 6,576 men and women between the ages of 10 and 70 from across Japan aimed at understanding the current status of the SDGs in Japan. The survey focused on "concrete behavior" in addition to "recognition and understanding," and also investigated the current status of, and changes in, "expectations for local governments and companies," "actual conditions of, and barriers to, SDGs in practice," and "the methods by which information is acquired."
A Call for Global Citizens to End Ma-laria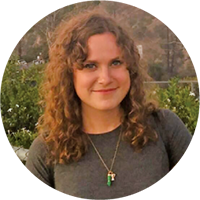 Global Social Impact Manager
– Dentsu Aegis Network Alexandra Lima
In 2018 I worked closely with Malaria No More on their public awareness campaign. The aim was to convince world leaders to commit the resources needed to end Malaria. The campaign was a huge success, involving six Dentsu Aegis Network agencies. We secured $4.1bn of incremental funding from government and the private sector.
But even more importantly, the heads of the Commonwealth nations committed to halve Malaria by 2023. The real work starts now as we design our campaign for The Commonwealth Summit in Rwanda in 2020. Creating a public mandate is essential to ensuring Malaria remains high on the political agenda. Our ability to both reach and influence the public is unparalleled so we have a critical role to play.